My Prudential RideLondon
Get on your bike – or scooter, skateboard, tandem, penny farthing, trike, unicycle – and register for this year's free My Prudential RideLondon event on 15 and 16 August 2020 to raise money for Wimbledon Guild.
Register now
My Prudential RideLondon is your chance to take part in the world's greatest free festival of cycling.

Register now and you could be in with the chance of winning one of 25 amazing prizes including:
1 x Brompton Bicycle (RRP £1,045)
1 x SRAM Force eTap AXS groupset (RRP £2,165)
1 x set of Zipp 303 S wheels (RRP £985)
1 x HIGH5 nutrition bundle (worth £25)
1 x annual insurance policy from Yellow Jersey (for a bike valued up to £5,000)
20 x Prudential RideLondon backpacks
Already registered?
Great! Please set up your fundraising page so you can let people what you're doing and how they can sponsor you – and encourage them to take part too!
If you prefer, you can make a donation instead of asking friends and family for sponsorship.
Why not match your donation to your distance ? £110 for 110 miles, £49 for 49 miles. Or give an amount of your choosing. Any donation you make will help people in need across Merton.
Be part of Team Wimbledon Guild
As well as receiving lots of support from RideLondon, including a personalised certificate and fun selfie photos of you finishing the race on The Mall, we'll also be with you every step of the way.
You can contact our Fundraising team on events@wimbledonguild.co.uk or call 0208 739 2920.
We'd love to follow your journey so please tag us in your photos on social media using the hashtag #TeamWGuild or send them to the email address below so we can cheer you on!
One of those taking part next weekend is Shelby: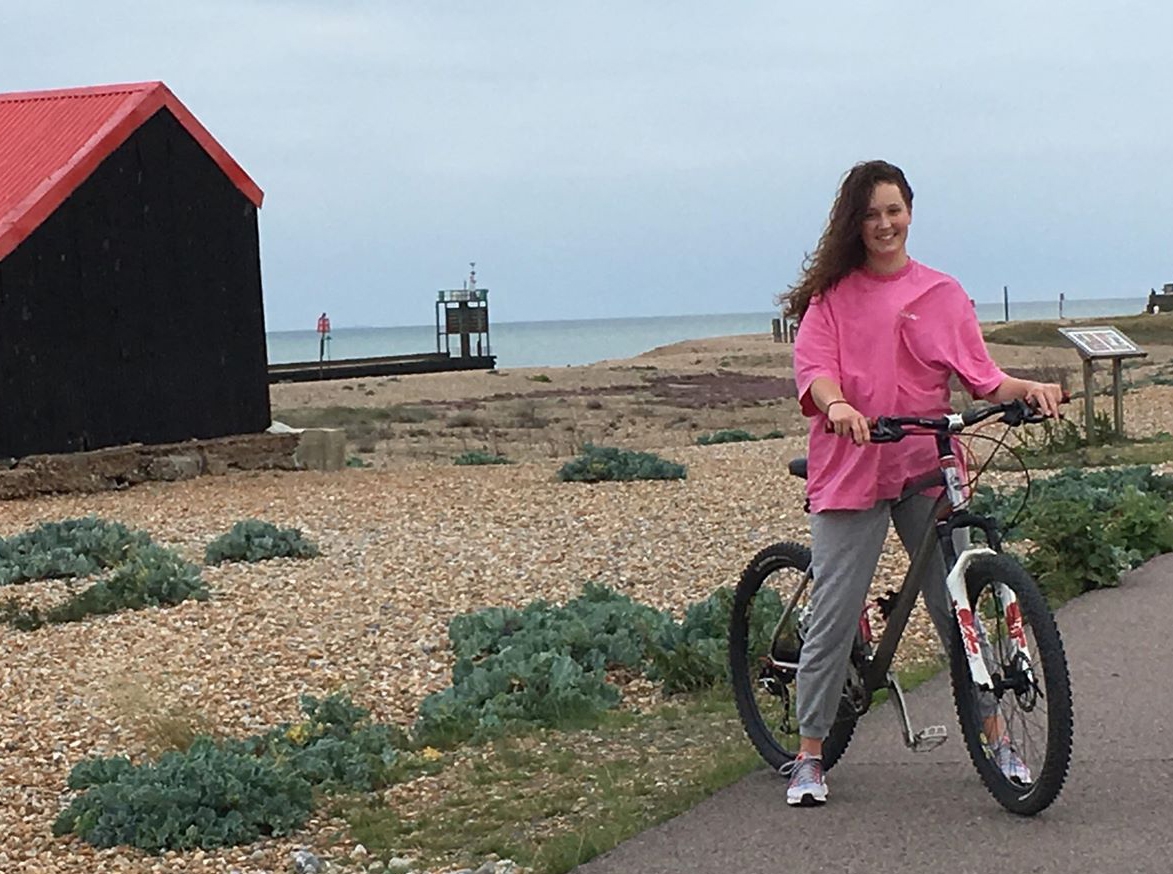 "I decided to take part in My Prudential RideLondon this year for Wimbledon Guild as it's a great opportunity to take on a new challenge while also supporting the local community. This year has been difficult for everybody, so it's been a welcome relief to focus on something uplifting.
To anyone considering registering for the event, I would encourage you to go for it!
The challenge has flexible distances to suit all abilities, and you can plan a route that you feel comfortable with, all while giving back to the local community. Win, win!"
Every mile makes a difference
The money you raise will go towards the running of the Wimbledon Guild van for the next 6 months. As well as making deliveries of fresh food and essential items, the van is used to deliver tasty, nutritious meals to older and vulnerable customers and drop off donations to the women's refuge and food bank.