2 Jun 2021
Celebrating Volunteers' Week 2021: Carolyn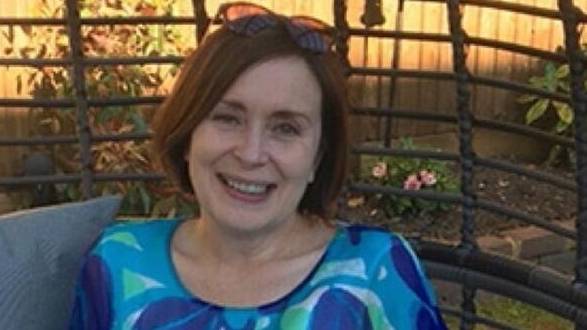 We're celebrating our wonderful volunteers and finding out what volunteering means to them
I was inspired to volunteer after seeing how much of an impact a volunteer befriender had on my family. When my Dad became very frail, my Mum was concerned about leaving him alone. At that time our local Council ran a befriending scheme and arranged for a volunteer to come and sit with Dad whilst my Mum went shopping.
In later years when my Mum required help she had carers coming in three times a day to help wash and dress her and give her medication. Carers are under such time pressure which meant they didn't have time to chat and so Mum really missed having that social interaction.
It was sad for me to see and so, when I was able to, I decided that I'd love to be able to give to others the time and attention that my Dad received. I made enquiries and came across Wimbledon Guild.
Over the years I've been matched with some amazing people. Having a volunteer befriender means they can keep their independence and not have to rely on family too heavily. It also means they have someone to chat to and have a cup of tea with.
I was matched with one lady whose Guide Dog had sadly died. I'd go round and take her out shopping whilst she was waiting for her new Guide Dog. It makes you realise how much other people have to overcome, and it was incredible to see how helpful others were towards her in the shops.
My current friend always says 'business first' when I visit, so I go through her post with her, make phone calls, read her meters and do things online for her. Then we have a cup of tea and often talk politics! She's an incredible lady who used to go out every day and socialise. Unfortunately, I've not been able to see her during lockdown, but I drop off the occasional goodie bag and took her for a haircut when hairdressers reopened.
All the people I've been matched with are incredible characters. I find volunteering so rewarding and get so much from spending a couple of hours with my friend each week – I really enjoy it and they are always so grateful.
I feel like if we all do a little something, it makes all the difference.
Thank you Carolyn! And thank you to all our wonderful volunteers - we couldn't do it without you. We'll be catching up with more Wimbledon Guild volunteers over the next few days, so do check back for more!
Help us make sure that no one in Merton has to face life's challenges alone
We're offering practical help and support to more than 2,000 people across our borough every year. Whether they're worried about money, they're feeling low or overwhelmed, or they're looking for new friends and activities locally, we're always here. Or at least we can be, with your support. Will you help us make sure that no one in our community has to face life's challenges alone?