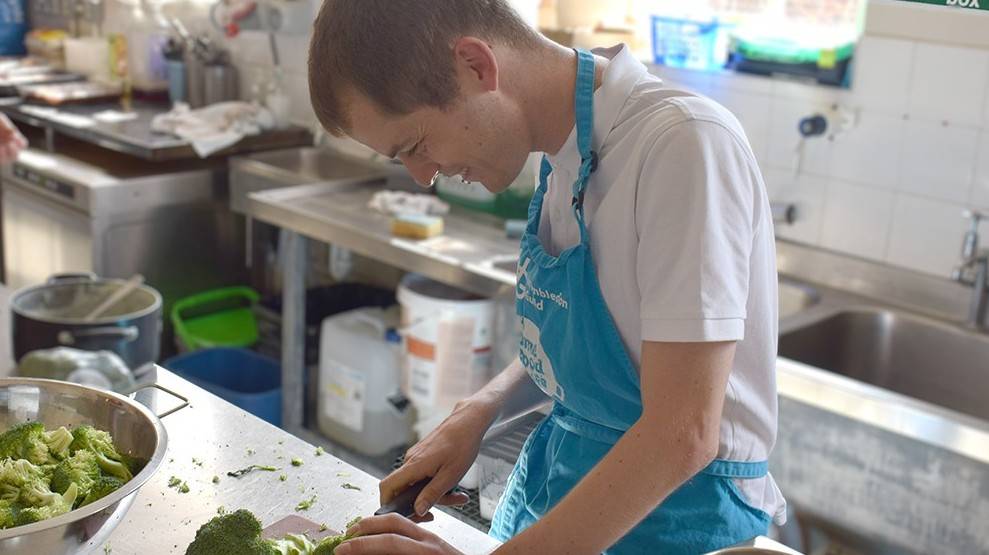 HomeFood Café
At our HomeFood Café on Worple Road you're guaranteed a warm welcome and a tasty, home-cooked meal.
Our HomeFood Café is a friendly social environment where everyone is welcome.
We use fresh ingredients to make our tasty home-cooked meals, including organic fruit and vegetables grown in our Community Garden.
We offer a freshly prepared dish of the day plus sandwiches, omelettes, and soups, all followed by the option of a delicious dessert. All the cakes are made in-house and are a perfect treat with a tea or coffee.
Meals are £3.70 for a main course, £1.30 for dessert. A selection of teas and coffees are on offer too.
Vegetarian options are available every day.
100% of visitors would recommend us to family and friends!
HomeFood Café opening hours
Hot drinks: Monday to Friday from 9am
Lunch: Monday to Friday 12pm - 3pm (Hot food served 12 - 2pm)
Location: HomeFood Café, Wimbledon Guild, Guild House, 30/32 Worple Road, Wimbledon SW19 4EF
If you have any questions contact us:
Tel: 020 8946 0735
Email: info@wimbledonguild.co.uk