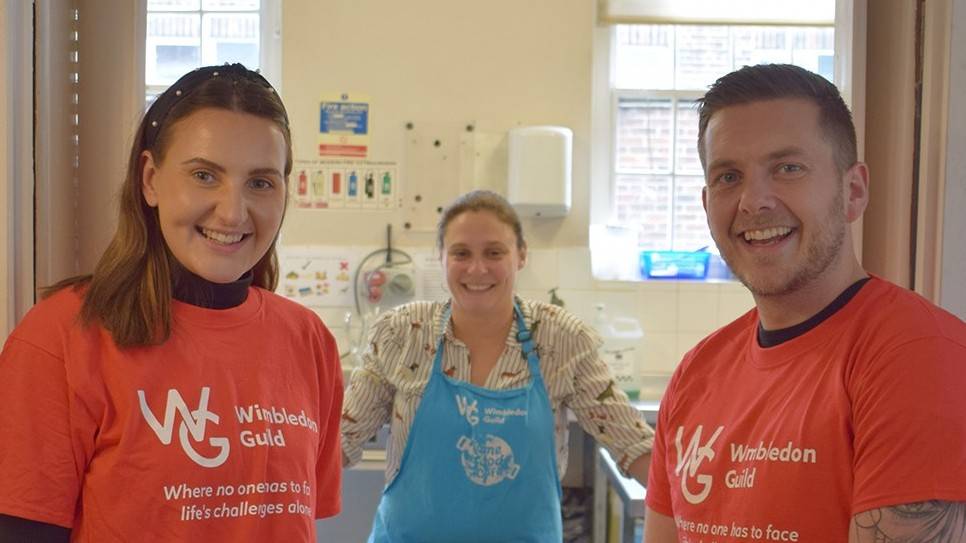 Apply
How to apply to become a volunteer
If you need help finding the right role, you'd prefer a hardcopy application, or would like support filling out the form, please call Reception on 020 8946 0735 or email the Volunteer team at volunteer@wimbledonguild.co.uk.
To register your interest with us, you can either:
What happens after you apply?
1. After submitting your application, our Volunteer Programme team will call you to get to know you better. If we think it's the right role for you, you'll be invited to an online or in-person induction.
2. If you would still like to volunteer with us following the induction, we'll contact your two references.
3. Once we receive your references, we will ask you to complete our Wimbledon Guild Induction Form.
4. We will then process your Disclosure Barring Service (DBS) check and ask you to complete the required eLearning training, either in person or online.
5. Now you're set to start volunteering! We'll introduce you to your Wimbledon Guild designated point of contact, and touch base for a formal check-in after your first month.