12 Mar 2021
Celebrating International Women's Day 2021: Manjeet Bhardwaj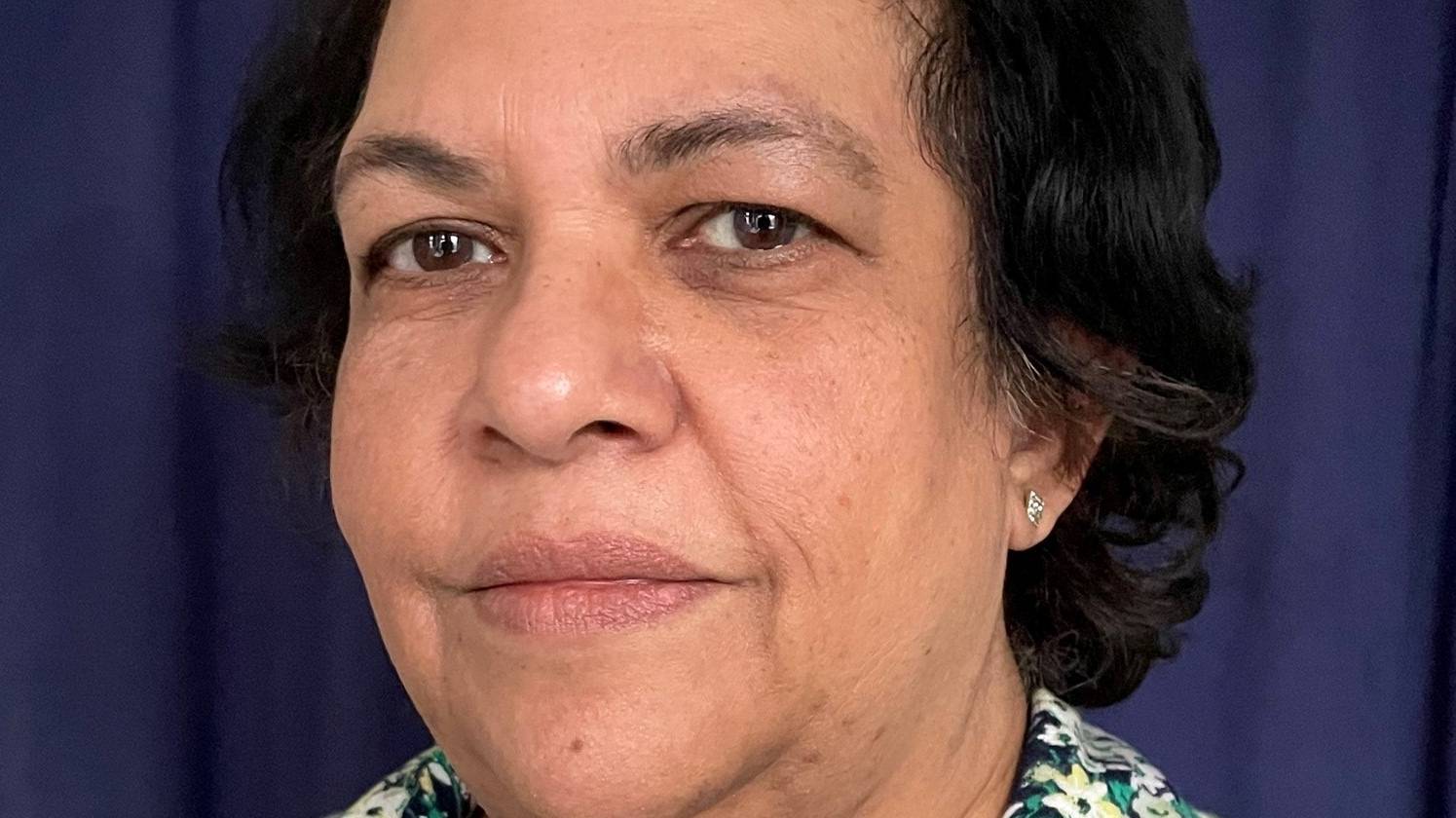 We spoke to our Grief Support Officer, Manjeet, about what International Women's Day means to her
Can you tell us a bit about your job, your favourite part about your role, and the most challenging?
I'm a Grief Support Officer which means I provide emotional support sessions to adults in Merton who have been bereaved. We offer a warm and gentle service, offering confidential advice and a safe place to talk. We help people come to terms with their loss and hopefully come out the other side so they can move forward in their lives.
My favourite part of my role is definitely the clients. My role is community-based so before lockdown I used to enjoy going out and meeting people. I find that every client is different, and although I'm helping them, they each bring some form to enrichment to my life – I find it really rewarding.
I'm also lucky to have great colleagues who are so warm and welcoming, nothing is too much trouble for them.
It's always a challenge when meeting a client for the first time and trying to quickly build rapport. If you can't do that within the first 15 minutes of seeing them in that first session, it can be harder for them to open up to you.
Which woman has positively impacted you in your career?
I have two, the first is Elizabeth Glaser, an American AIDS activist who contracted HIV through a blood transfusion while giving birth and unknowingly passed the virus on to her two children.
Elizabeth made people aware that AIDS was something that could happen to anyone. Having lost her eldest child to the virus, she became a campaigner for paediatric HIV/AIDS research. Something which her second child continues to this day.
My second is Harriet Beecher Stowe, an American anti-slavery campaigner who wrote 'Uncle Tom's cabin' in 1852, challenging attitudes towards slavery and highlighting the injustices than man does to one another.
Are there any challenges you have faced as a woman in your career?
When I first started my career back in the 1970's, there wasn't much awareness of women's rights. Job roles for women were as a tea lady, filing clerk, or other menial roles.
At that point you could go home and cry, or actually make people realise that you were every bit as good as the man sitting next to you – and so that's what I did.
Do you think your career has been more of a challenge because of your gender, and are there any instances when you have had to advocate for yourself or someone else in the workplace?
Yes, personally I pushed past the tea lady jobs and, when I did, my manager at the Council saw that I had a strong work ethic and was conscientious, and I was promoted to deputy team leader. I took me two to three years to get where I wanted to be, in a managerial role.
In my previous jobs I dealt with many disadvantaged mothers and advocated on their behalf for fairer and equitable access to services and justice.
How important is it for women to lift each other up and what does that mean to you?
It's very, very important. For me, I'd like to see the women's movement not only gaining momentum in European countries, but also people helping women around the world - especially young girls in Asia and Africa - to become what they want to be and realise their full potential.
Globally, the world needs to be more aware of the potential women bring to their personal and working lives.
What does International Women's Day and its theme this year, #ChooseToChallenge, mean to you?
For me this year's theme is about challenging attitudes against women around the world and, in doing that, it's making people aware that each of us is different, and we have different qualities. It's about embracing diversity to bring out the best in all women.
I was once told, 'Don't raise your voice, raise your argument' and I still believe that today.
Thank you Manjeet! We'll be sharing other staff and volunteer profiles across this week so make sure you check back for more.
Help us make sure that no one in Merton has to face life's challenges alone
We're offering practical help and support to more than 2,000 people across our borough every year. Whether they're worried about money, they're feeling low or overwhelmed, or they're looking for new friends and activities locally, we're always here. Or at least we can be, with your support. Will you help us make sure that no one in our community has to face life's challenges alone?