Active Exercise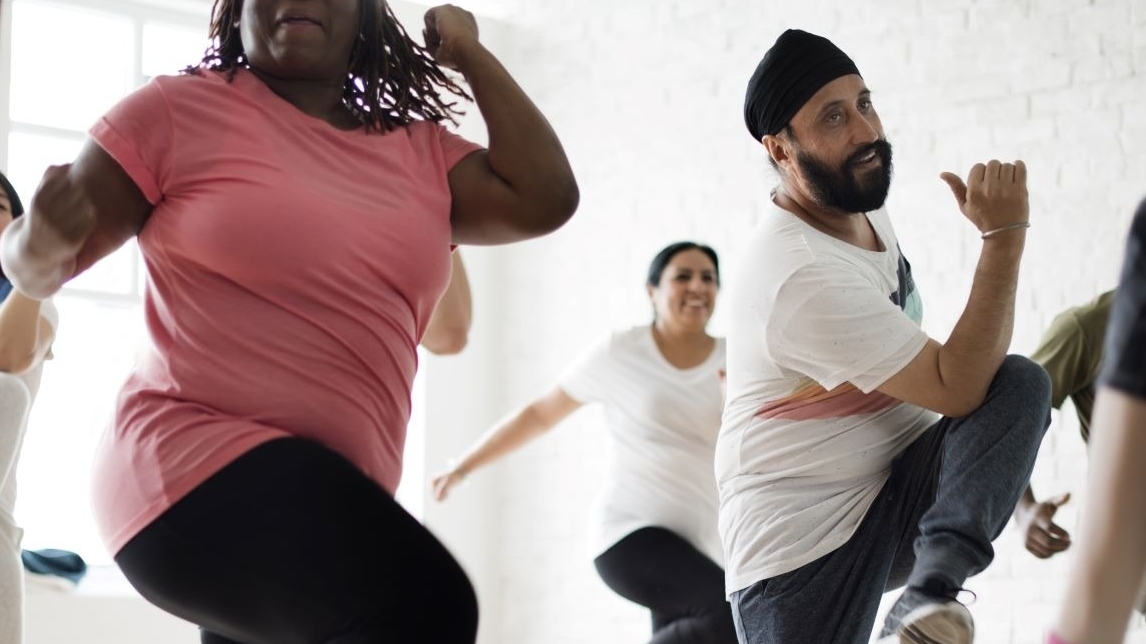 Set partly to music, this class is suitable for the slightly more active older adult who wishes to maintain or improve their current fitness level in a fun and safe way.

Our instructor Chris has over 20 years' experience teaching older adults as well as a Level 4 qualification from the British Association for Cardiovascular Prevention and Rehabilitation (BACPR) in cardio rehab and postural stability.
This class uses evidence-based exercises and the latest research into ageing to focus on Cardiovascular disease prevention - benefitting both physical and mental health.
As well as a warm-up, including stretches, this class covers all aspects of physical fitness including balance, co-ordination, resistance and cardiovascular fitness.
Chris provides options on how to reduce or increase the exercise intensity during the sessions, making the class suitable for most ability levels.
Help us make sure that no one in Merton has to face life's challenges alone
We're offering practical help and support to more than 2,000 people across our borough every year. Whether they're worried about money, they're feeling low or overwhelmed, or they're looking for new friends and activities locally, we're always here. Or at least we can be, with your support. Will you help us make sure that no one in our community has to face life's challenges alone?