Exercise for strength
Strength activities can help you feel younger and can help improve your energy levels and sleep quality.
Activities that force your muscles to work against resistance are great for maintaining and building muscle, bone strength and density. In order to be beneficial, you should be working against a resistance strong enough that you have to take a short rest after around 8 – 15 repetitions.
Always begin any new exercise with very light weights and move slowly to avoid injury. If you don't have any weights, start with your own bodyweight and then progress to something you have around the house, such as tins of baked beans. If you feel pain doing an exercise stop and consult a professional. Always consult your doctor before starting a new programme of exercise.

Resistance training ideas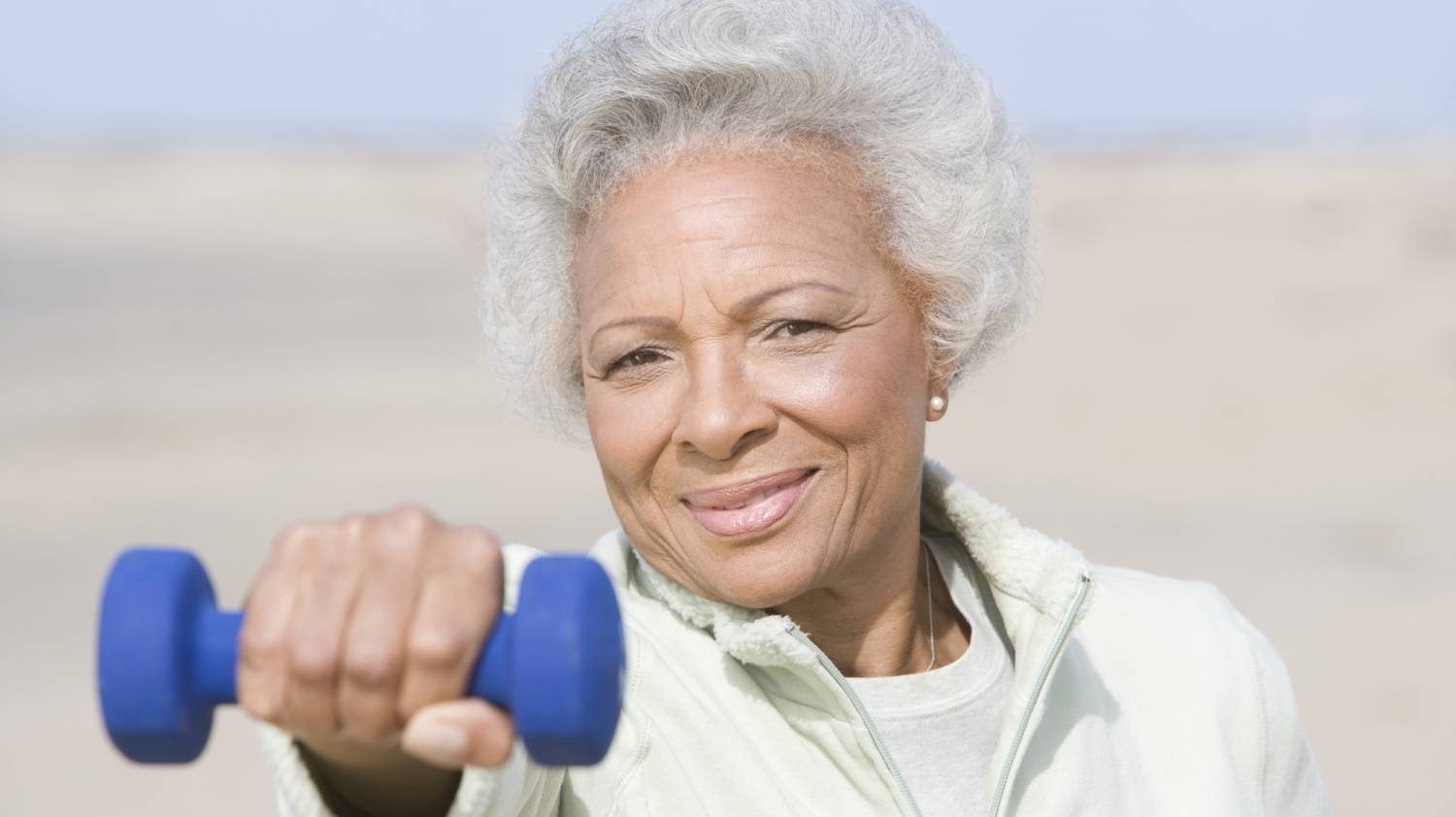 Weights
Either at home or in a gym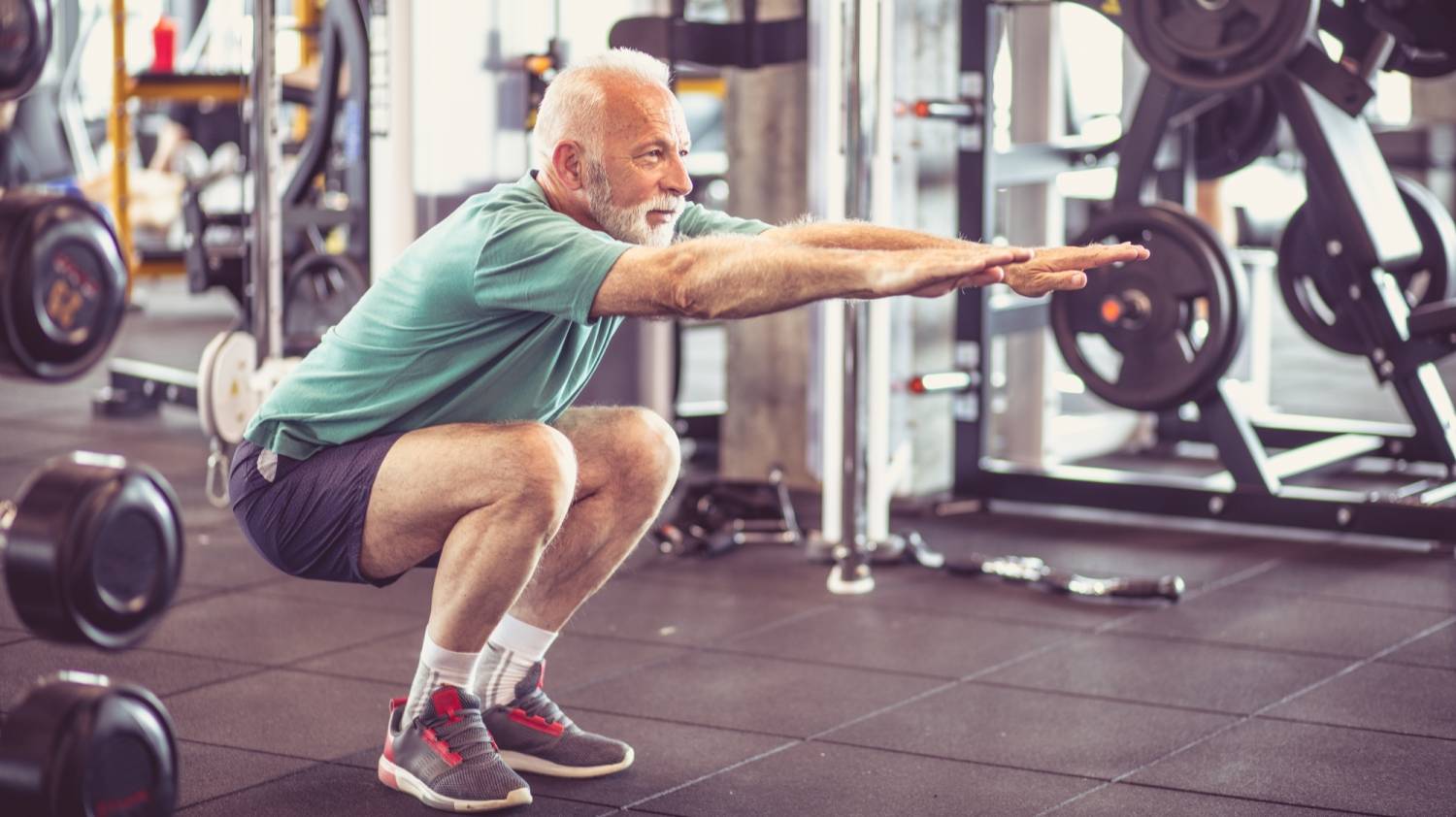 Bodyweight
Many exercises require no equipment such as squats or push ups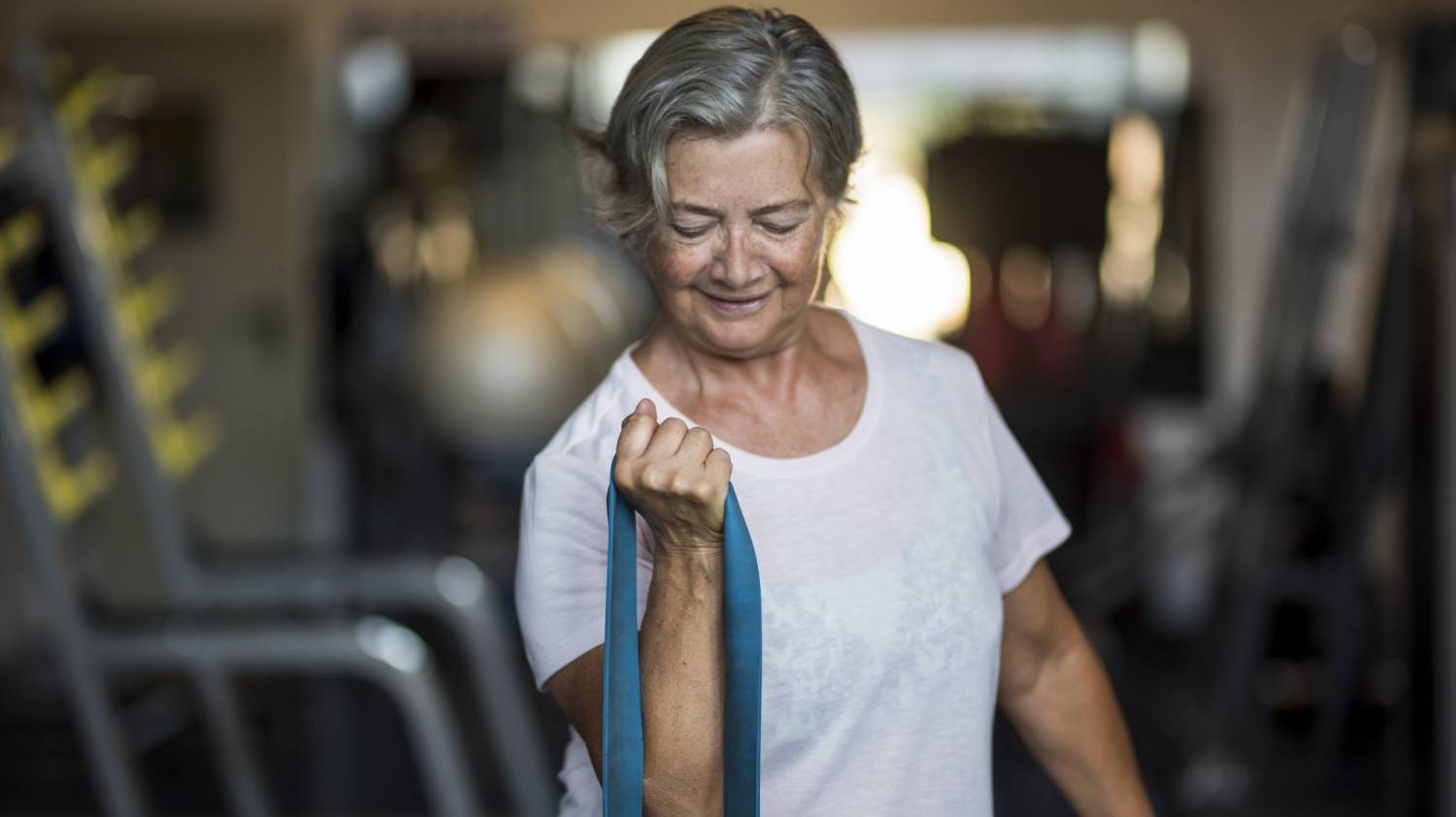 Resistance bands
Can be used in much the same way as weights, but are cheaper and easier to store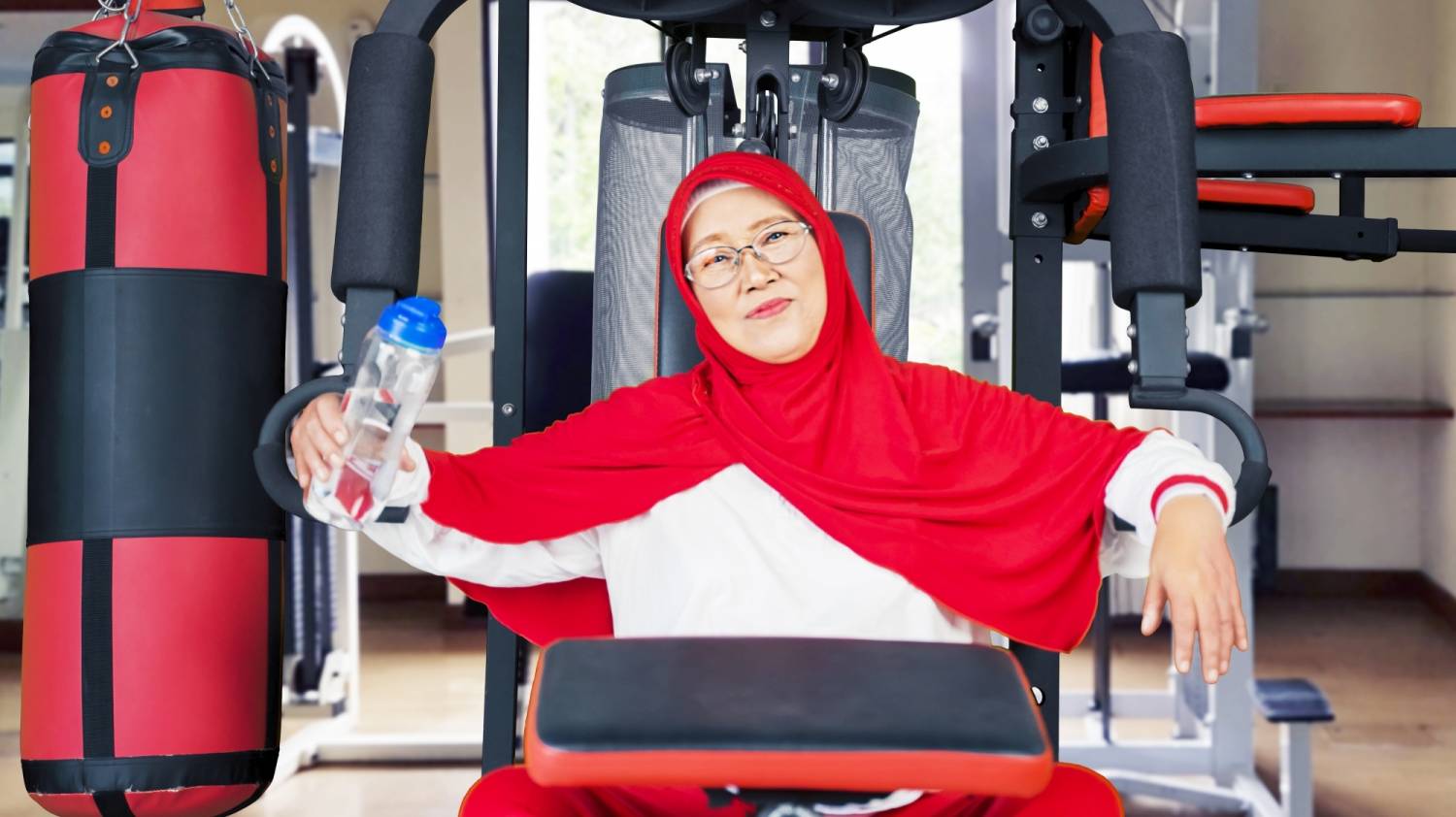 Machines and cables
Most gyms have machines to exercise every muscle in your body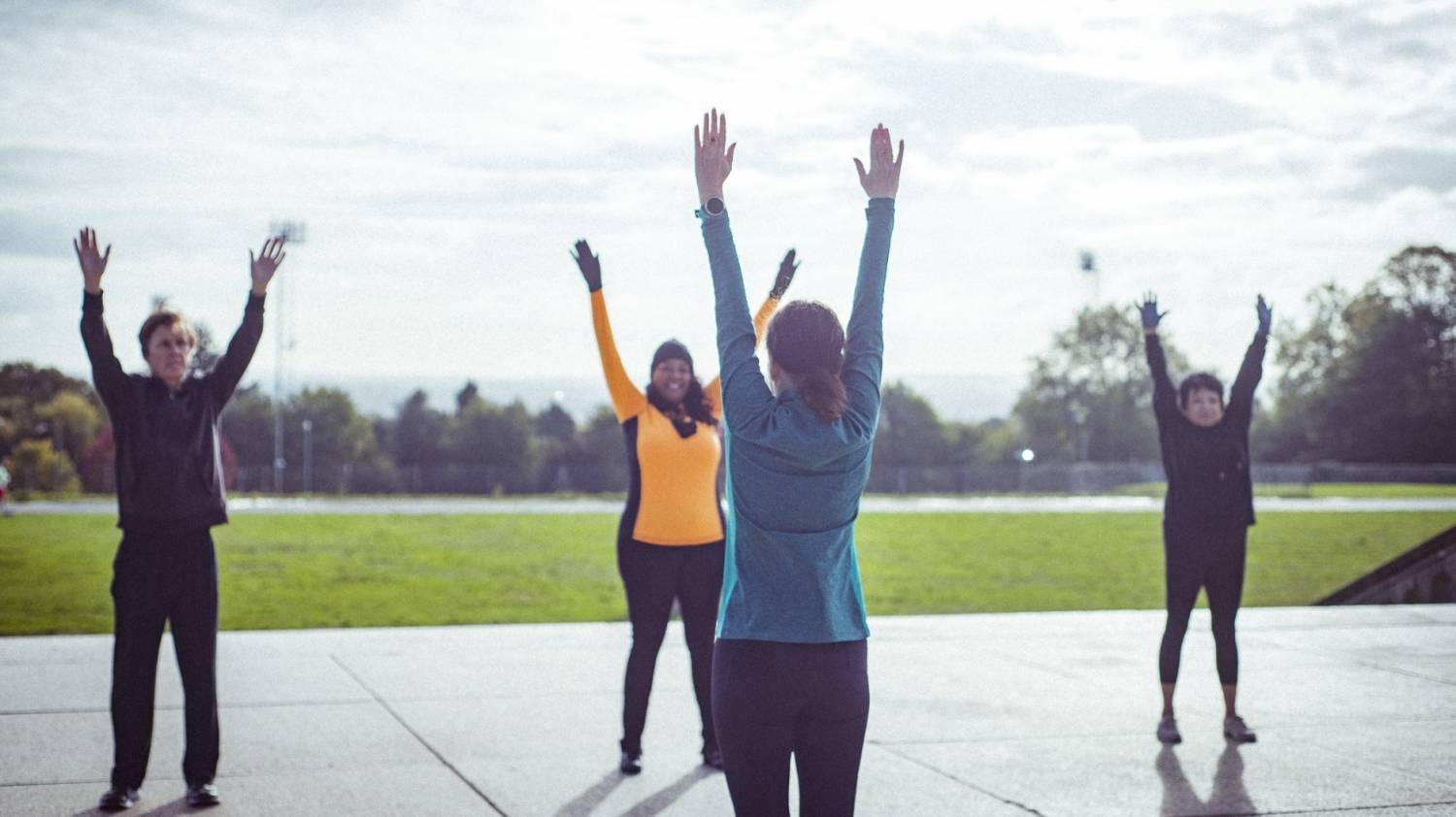 Circuit classes
Offered by gyms, leisure centres, community centres and some parks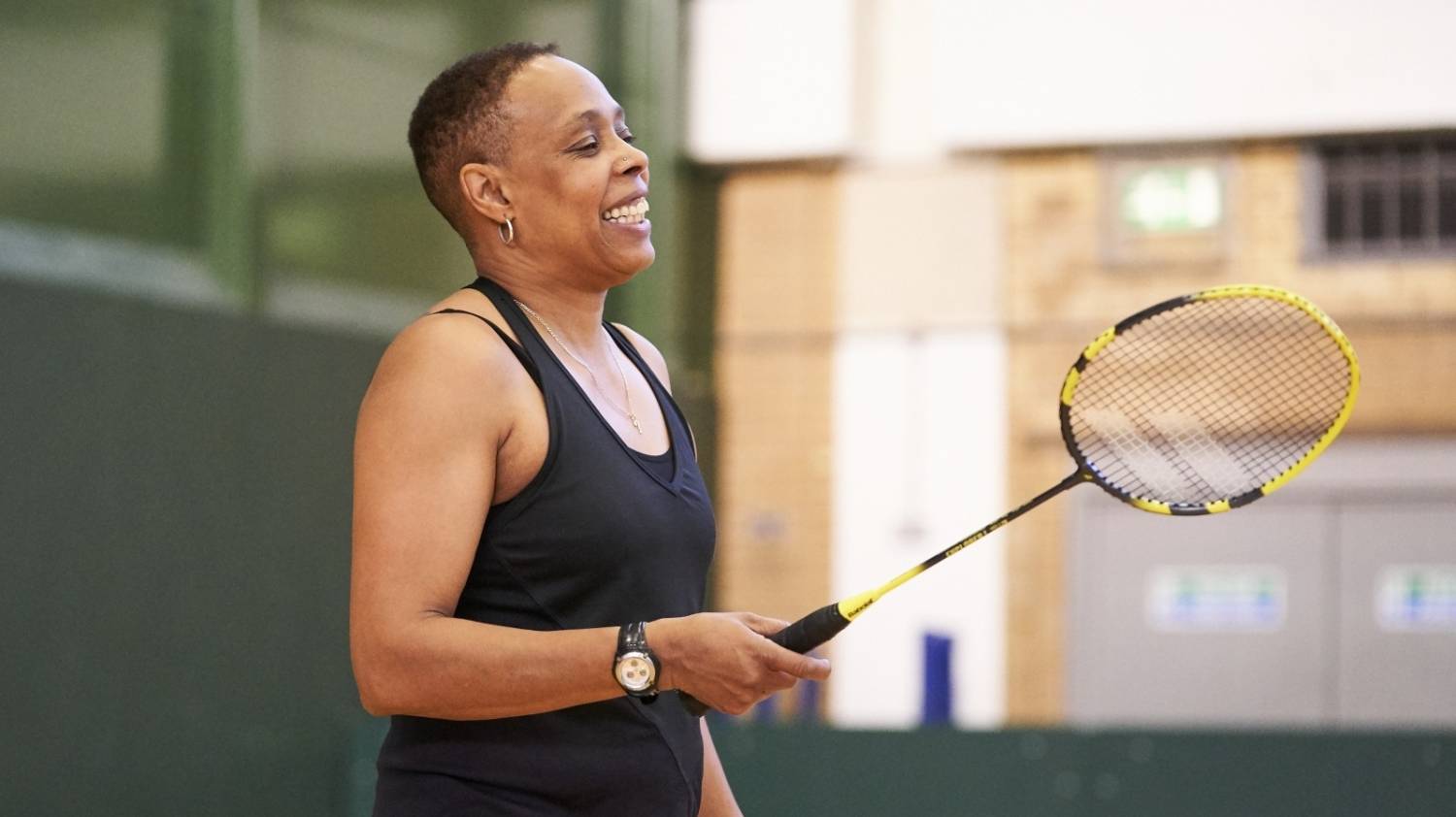 Racquet sports
While great cardio workouts, racquet sports also build muscle too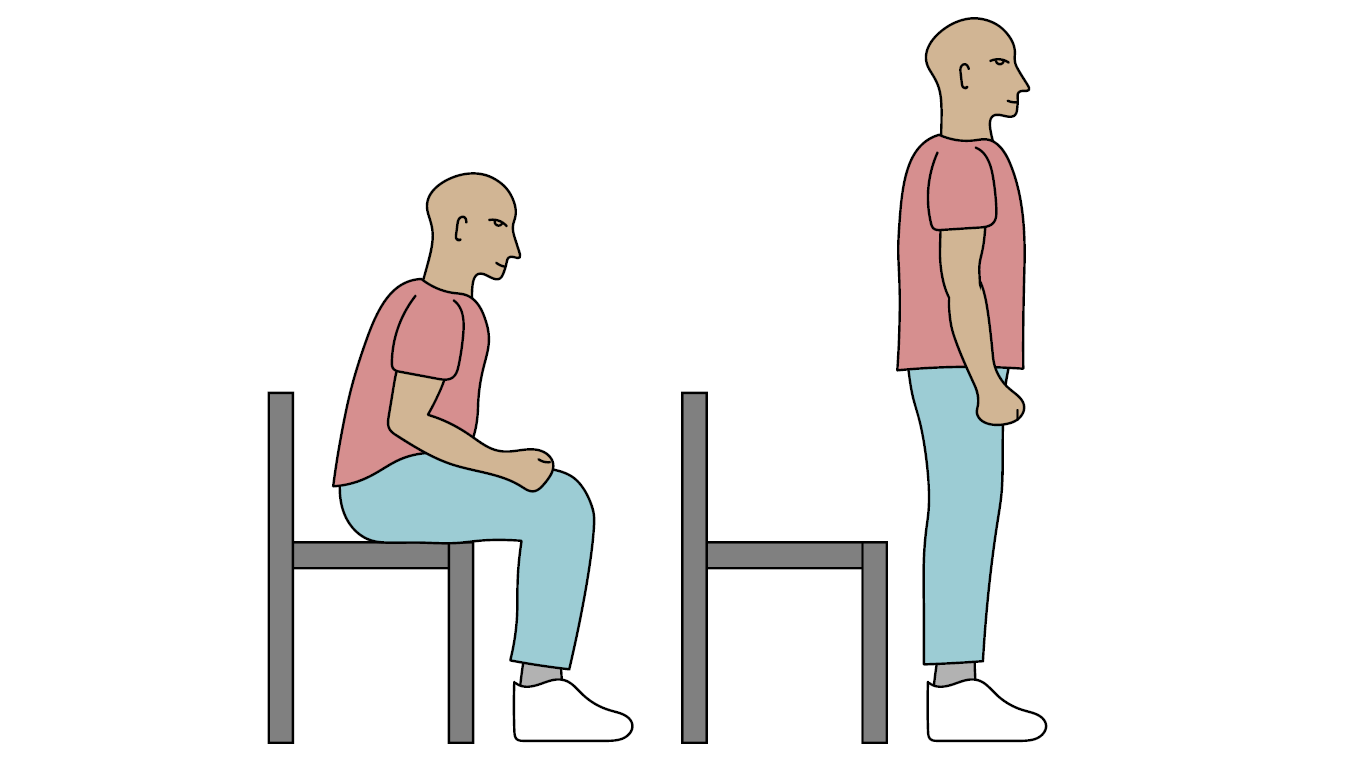 Sit to stand
Sit at the front of a chair. Lean forward slightly, feet hips width apart, and push through the heels to stand up. Lower back down slowly.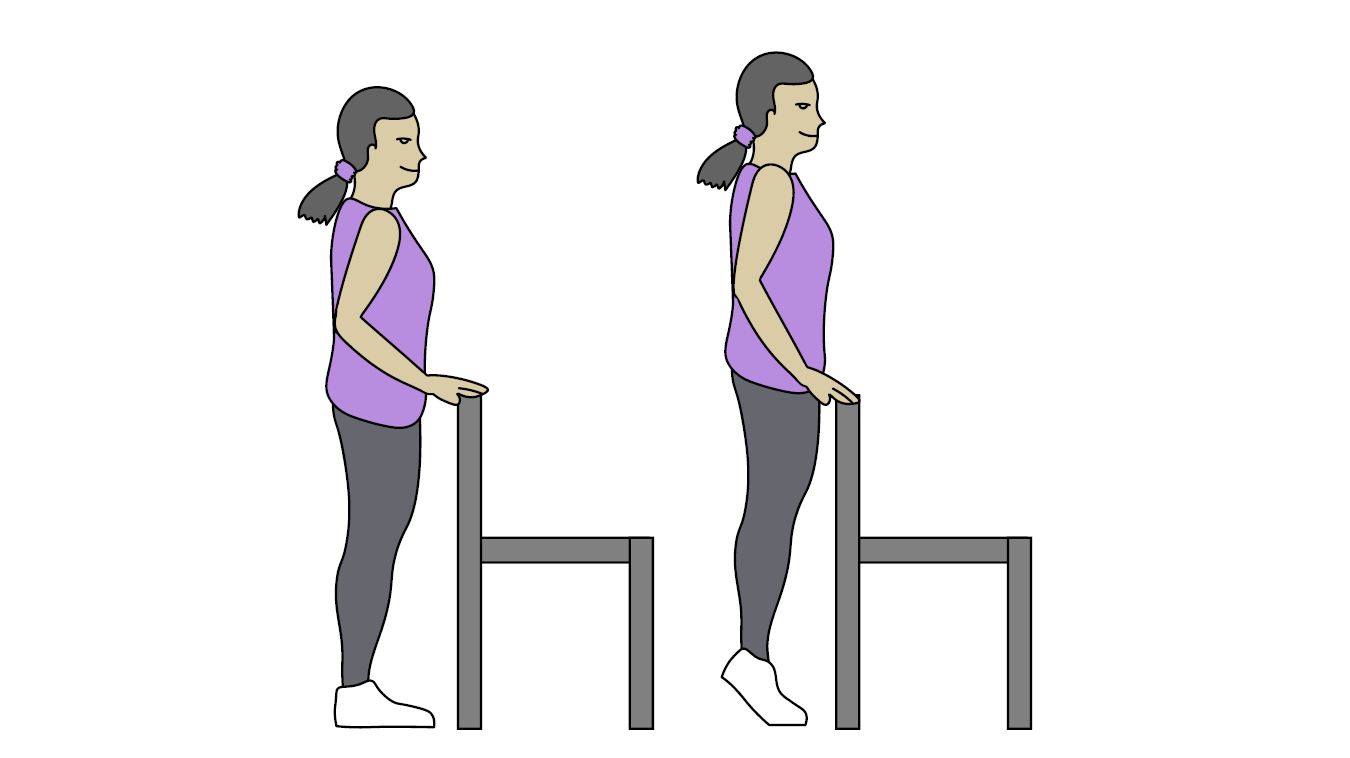 Heel raises
Stand tall and hold onto something for balance. Slowly push with your toes and raise your heels. Lower back down slowly.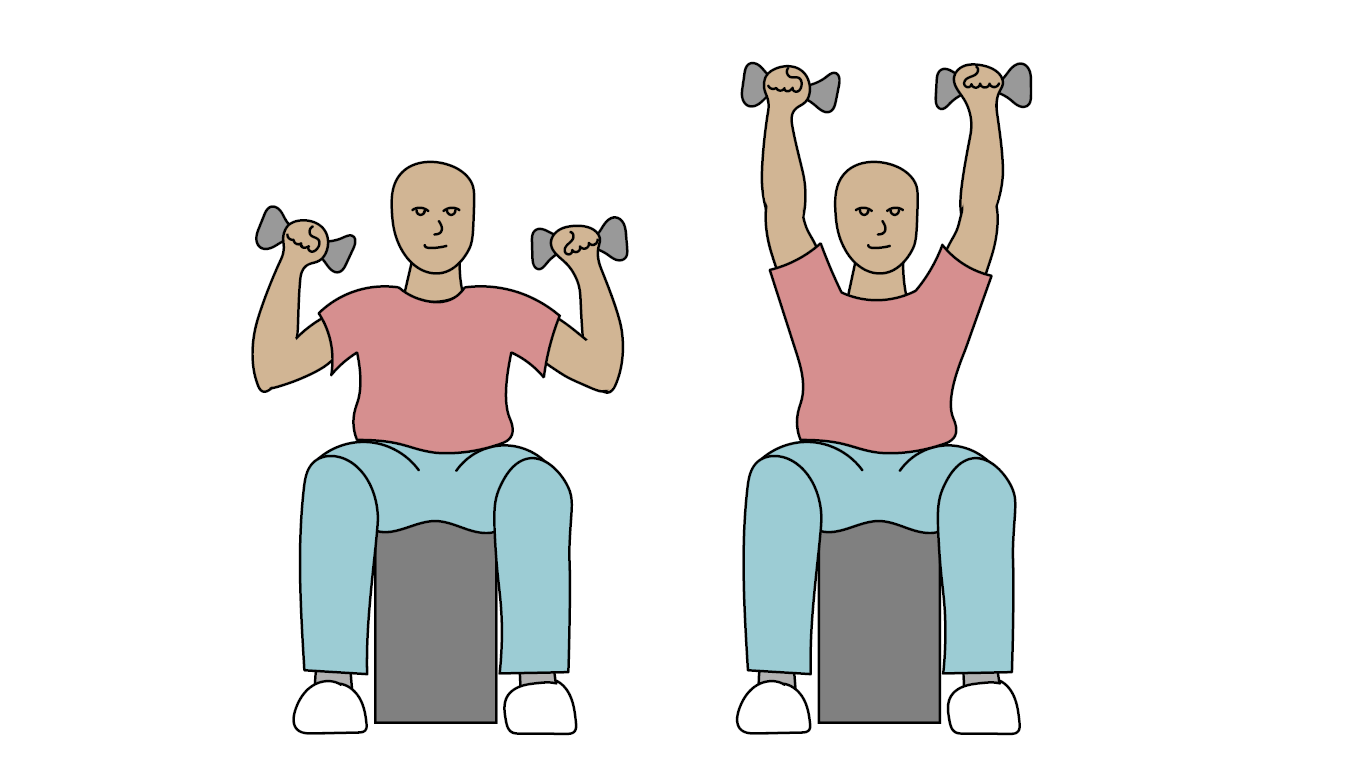 Shoulder press
Stand or sit tall, holding a weight in each hand at ear level. Push straight up until your arms are almost straight, and slowly lower back down.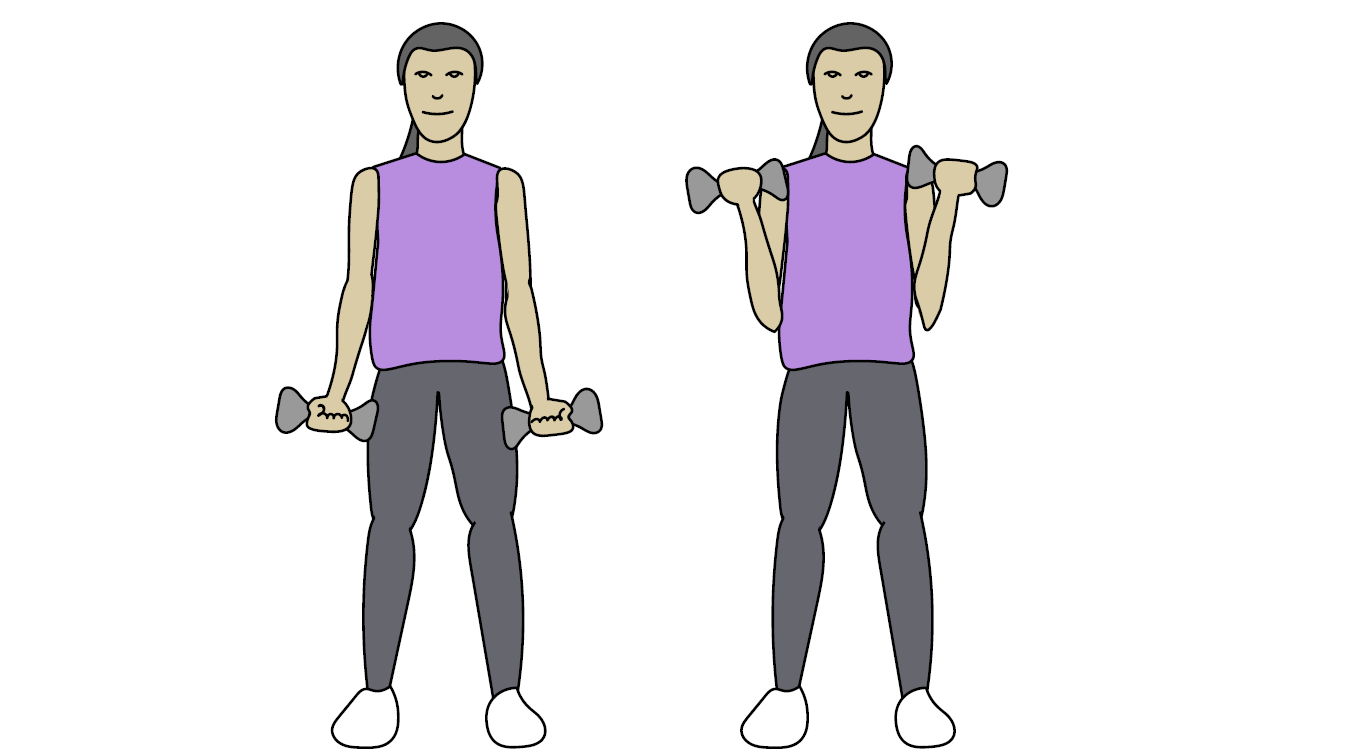 Curls
Stand or sit tall, holding a weight in each hand. Bend your arms, without swinging them, and bring the weights to your shoulders.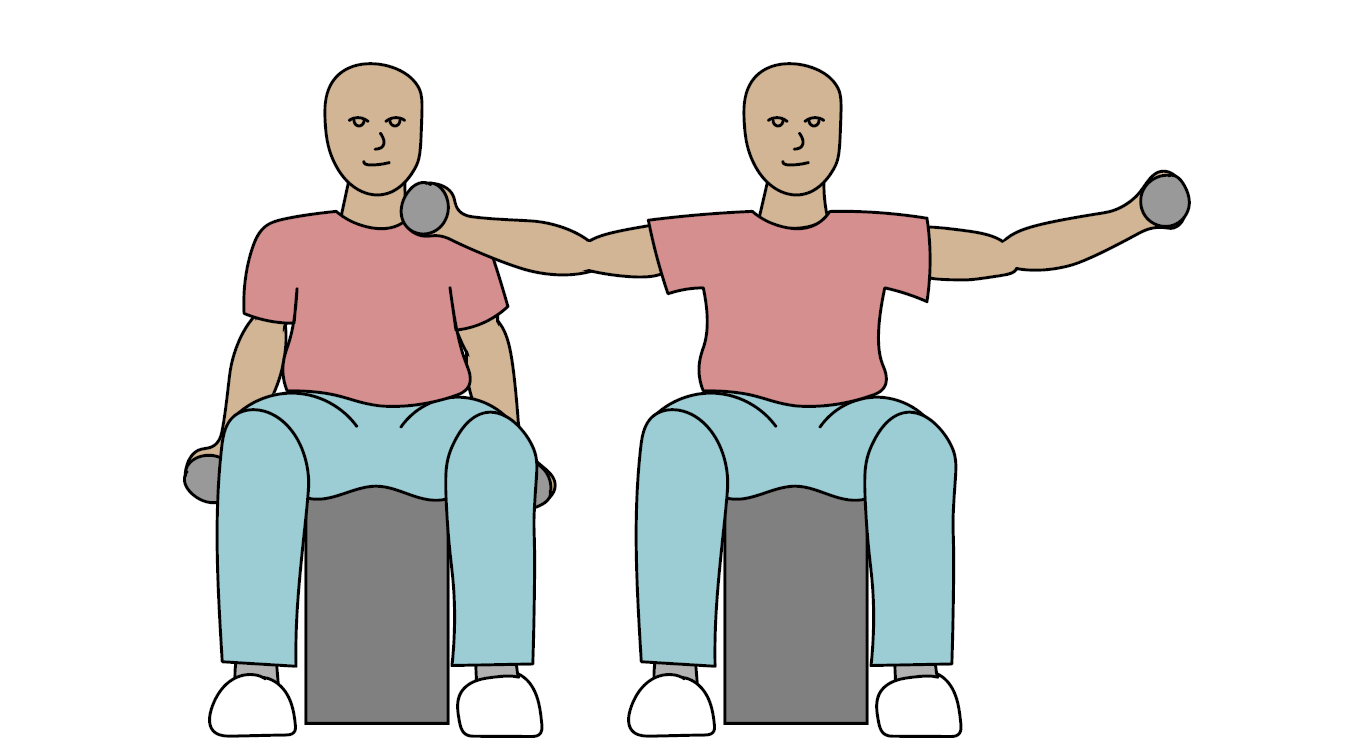 Side raises
Stand or sit tall, holding a weight in each hand. Holding a slight bend at the elbow, lift the weights up to shoulder level. Lower slowly.