14 Feb 2022
All Things Italian Host - volunteer opportunity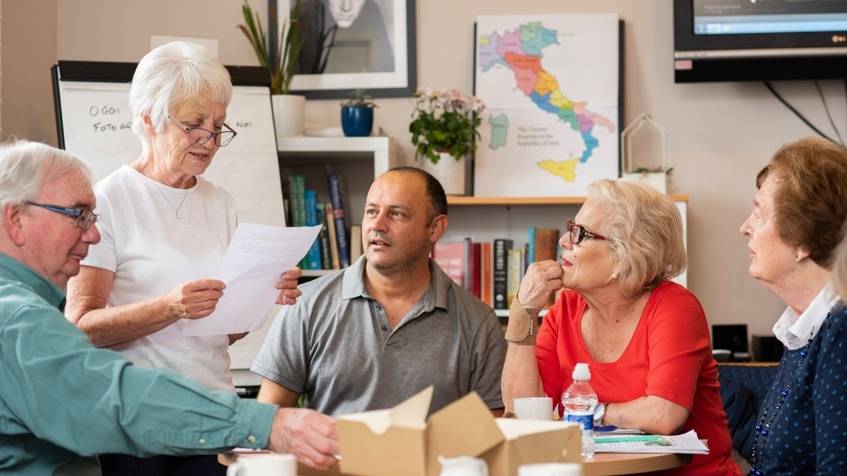 An opportunity to host our weekly Italian lessons
All Things Italian Host Volunteer
Ongoing volunteer role
Monday (Weekly): 11am - 12pm
Led by volunteers, the group explores Italy's culture, food, and people and gives people a chance to brush up on their Italian along the way.
We're looking for volunteers to assist in planning the weekly sessions and encourage members of the group to practice their vocabulary and grammar at each session.
If you've got a good understanding of Italian language and grammar and are confident teaching others, we'd love to hear from you.

For full details, please read our Volunteer Role Description.
To apply please use our online form.
Help us make sure that no one in Merton has to face life's challenges alone
We're offering practical help and support to more than 2,000 people across our borough every year. Whether they're worried about money, they're feeling low or overwhelmed, or they're looking for new friends and activities locally, we're always here. Or at least we can be, with your support. Will you help us make sure that no one in our community has to face life's challenges alone?