31 May 2022
Group Therapist - part-time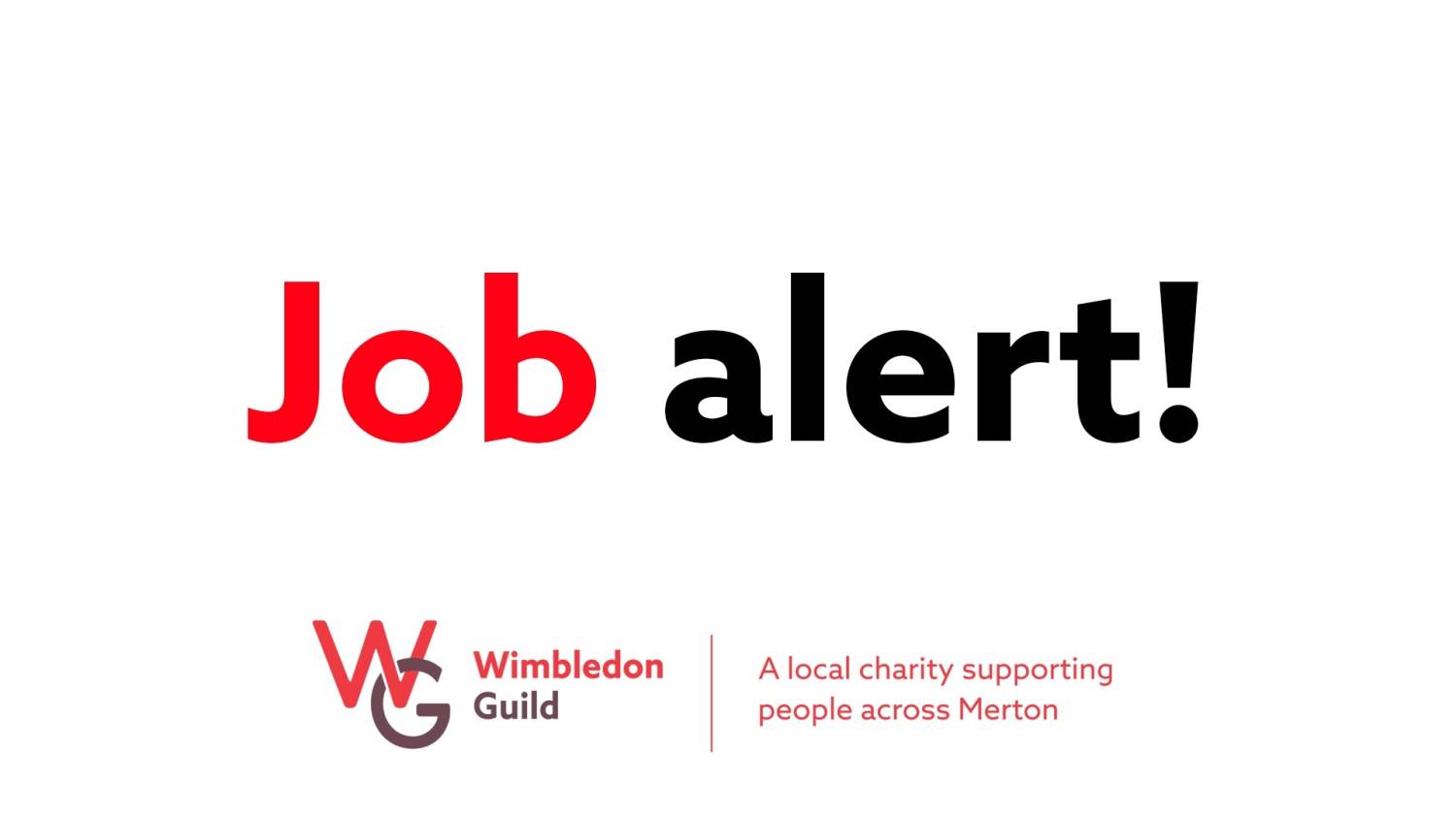 We're looking for a new Group Therapist to join our Talking Therapies team
Group Therapist
Hours: 22.5 hours (3 days) per week

Salary: FTE £43,911 (pro rata - £26,346 actual salary)
Closing date: 12pm on Wednesday 13th July 2022

Wimbledon Guild is going from strength to strength and we are looking forward to appointing a new Group Therapist working 3 days a week in our Talking Therapies team.
Our Talking Therapies are well known and highly regarded in the local community and we are a BACP Accredited Service. We collaborate closely with partners in the statutory and voluntary sector and with a thriving group of volunteers.
We are in the fourth year of our four-year Talking Therapies strategy developing new Support groups. The role of Group Therapist has been created for the expansion of our Support groups across the borough of Merton.
As our Group Therapist, you will proactively contribute to the initiation, development and provision of new and existing peer support groups, promoting emotional support, psychoeducation and wellbeing within the local community, complementing our longer-term Group and Art Psychotherapy provision.
Specifically, you will have responsibility to facilitate our Bereavement Peer Support Group, Life After Loss, as well as developing and facilitating short to medium-term support groups and/or workshops for adults in the Borough of Merton, both through Wimbledon Guild and in conjunction with other local providers.
You will work with clients over 18 years of age, however as many of our clients are older adults you will have an interest in working with this client group. Experience of working with bereaved adults would be advantageous. We would also be interested to hear from candidates with experience of working with refugee communities.
Working as part of a small Groupwork team within the Talking Therapies department, you may have opportunities to be a co-therapist for other Support Groups, Mindfulness, Psychotherapy or Art Psychotherapy Groups, and to support trainees on placement. You will be working as part of a small team of employed colleagues, within the wider Talking Therapies team which includes Individual Counselling, Grief Support and Counselling Training.
If this sounds like you, it would be great to hear from you. Please complete your application form, detailing in the additional information how you meet the person specification.
If you have queries about the process please contact me, Sally Anderson sanderson@wimbledonguild.co.uk / 02082960030. My working days are Mondays – Thursdays.
The closing date is 12pm on 13th July by email to jobs@wimbledonguild.co.uk. Interviews will take place on Thursday 28th July and will involve you giving a 10-minute presentation on a group as well as individual interviews.
Many thanks for your interest in working with us at Wimbledon Guild, we look forward to hearing from you.
Sally Anderson, Groupwork Manager
Help us make sure that no one in Merton has to face life's challenges alone
We're offering practical help and support to more than 2,000 people across our borough every year. Whether they're worried about money, they're feeling low or overwhelmed, or they're looking for new friends and activities locally, we're always here. Or at least we can be, with your support. Will you help us make sure that no one in our community has to face life's challenges alone?