16 Jun 2022
Become a Seated Yoga volunteer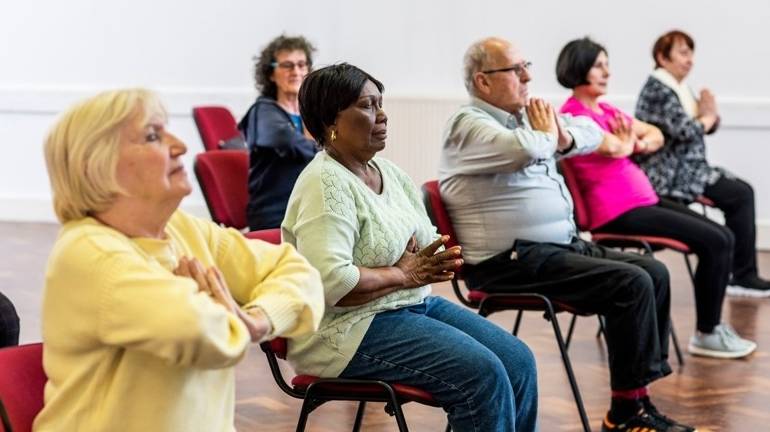 Support participants in our popular Seated Yoga class
Seated Yoga Volunteer
Ongoing volunteer role
Tuesdays (weekly) - 2 - 3pm
This class is seated and suitable for all levels including absolute beginners. Our instructor Alpa takes participants through the ancient form of exercise that targets strength, flexibility and breathing to enhanced physical and mental well-being.
We require volunteers to welcome participants to Drake House Hall, sign them in and take payments when necessary. Under the guidance of the class instructor, you will also assist participants during the session.
For full details, please read the Seated Yoga Volunteer Role Description.
To apply please use our online form.
Help us make sure that no one in Merton has to face life's challenges alone
We're offering practical help and support to more than 2,000 people across our borough every year. Whether they're worried about money, they're feeling low or overwhelmed, or they're looking for new friends and activities locally, we're always here. Or at least we can be, with your support. Will you help us make sure that no one in our community has to face life's challenges alone?