9 Jul 2020
We're looking for volunteers to run our new 'Arts & Crafts' and 'All Things Music' online classes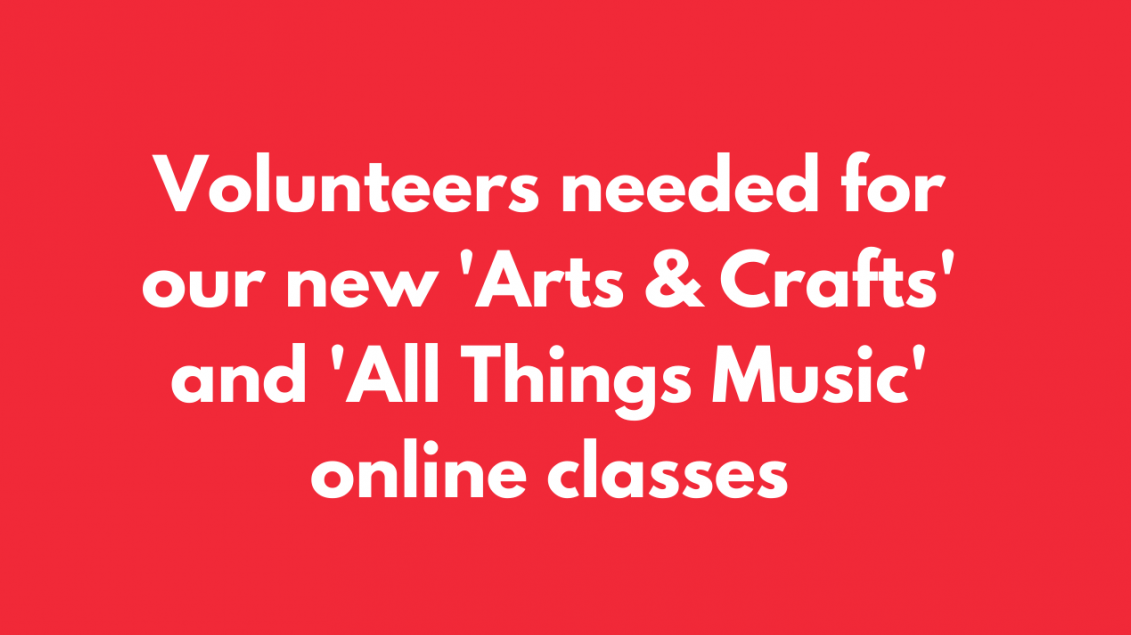 If you're creative and engaging then we'd love to hear from you!
We're looking for creative volunteers to help run our new 'Arts & Crafts' and 'All Things Music' online classes.
Wimbledon Guild usually run over 120 activities, clubs and classes a month ranging from exercise classes to French lessons. We offer something for everyone, and our packed programme is designed to help people in Merton aged 50+ stay active, healthy and sociable.
Wimbledon Guild is like an extended family, with staff knowing the names of everyone who steps though the door. Coronavirus has meant that our usual activities timetable has been suspended and we've been working hard to find new ways to deliver our activities, clubs and classes online.
We're now successfully providing sessions digitally to customers at home, reaching over a hundred people already and growing all the time!
Melanie Surty, Wimbledon Guild's Community Engagement Manager, says: "We've been delighted at how well our regular customers and the volunteers who lead our sessions have embraced the new online classes. As well as being great fun, the online sessions provide an opportunity for customers to catch up. Many have spent the last few months shielding so our classes provide them with much-needed contact with the outside world. It's brought a bit of normality back to their lives at what is a very uncertain time."
Running online sessions means we can reach more people than ever within Merton, and we're now looking for Lead volunteers and Assistant volunteers to help us set up and run two new online classes – 'Arts & Crafts', and 'All Things Music'.
The roles are ideally suited to any musicians, music students, art students or those with an artistic flair. We're really keen to get the new classes up and running so if you are creative and engaging, and would like to make a difference, please get in touch as soon as possible.
Tel: 020 8946 0735

Email: volunteer@wimbledonguild.co.uk
For more details about the roles please see below:
We need your help...
Every year, we provide financial and emotional support to over 2,000 people in our local community. Since Covid-19 that number has increased, and as well as helping our existing clients, we're now also providing urgent support to hundreds more local people whose lives and livelihoods have been impacted by the pandemic.