30 Nov 2020
Volunteer chat - June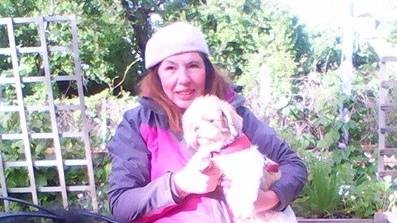 One of our Community Garden volunteers shares her experience during the pandemic
The Wimbledon Guild Community Garden has remained open throughout lockdown, with our wonderful team of volunteers taking turns to work in the garden alone. The organic vegetables they've been harvesting are being used by our HomeFood Café meal delivery service and Merton's Community Fridge.

Before lockdown, what did a typical day volunteering in the Wimbledon Guild community garden look like for you?
It was lovely to work with other volunteers who are much more knowledgeable than me and to learn from them. It was nice to have a chat as we worked. There are occasions where you need 2 people to move heavy stuff or climb a ladder. Also, you felt you had achieved progress when you had looked back on what you had done that day.

How has volunteering in the community garden changed since lockdown began?
I have still enjoyed going to the garden during lockdown, obviously missing the other volunteers. I'm doing the best I can on my own.

What has it been like adapting to the change in how you work in the garden?
I text Dawn (the Lead Community Garden Volunteer) before I go, and after to let her know what I have done, and I have got used to working alone.

Outside of volunteering in the garden, how have you adapted to life under lockdown, and has that changed as a result of the recent easing in restrictions?
I am still a bit wary of people that are not close associates, but I have seen some friends briefly, but not family as they are out of London. I keep busy at home if I am not at the garden.

What has been the response from the community to the work you and the rest of Wimbledon Guild are doing during lockdown?
I often hear people passing on the pathway saying we do a good job.
Thank you June! We'll be catching up with other staff and volunteers over the coming weeks, so do check back for more!

Help us make sure that no one in Merton has to face life's challenges alone
We're offering practical help and support to more than 2,000 people across our borough every year. Whether they're worried about money, they're feeling low or overwhelmed, or they're looking for new friends and activities locally, we're always here. Or at least we can be, with your support. Will you help us make sure that no one in our community has to face life's challenges alone?