9 Mar 2021
Celebrating International Women's Day 2021: Nikki Howes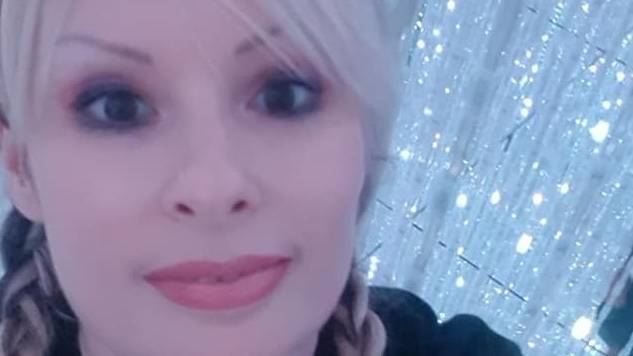 We spoke to Nikki, Counsellor and Counselling Training Coordinator, about what International Women's Day means to her
Can you tell us a bit about your job, your favourite part about your role, and the most challenging?

I have two roles at Wimbledon Guild. Firstly, I look after the counselling training department which provides CPD to counsellors in the general population. I also work as a counsellor for the talking therapies department holding a caseload of clients.
My favourite part of my role is being creative and working with trainers to develop an interesting and unique programme of events for counsellors. The most challenging part of my role was during the beginning of the pandemic when we moved events online. I had never used the Zoom platform before and had never run an online event.
However, our online programme continues to be very popular and we are reaching such a widespread audience with delegates joining us from all around the UK and sometimes abroad; we have had people from Africa, Australia and New York join us online.
Which woman has positively impacted you in your career? What's one lesson she taught you?

I worked for 12 years as a counsellor in drug and alcohol services. I would say that Jo Keogh who was the domestic abuse crisis and risk manager in Kingston Upon Thames during that time positively impacted the way I work. As a role model she taught me to always have time and empathy for people and listen to their experiences without judging. Jo was awarded an MBE for her work in 2013 which was so well deserved.
Which women are you inspired by and why?
There are so many! Just a few are:
Ianne Fields Stewart founder of the Okra project which is a New York based collective which seeks to address the global crisis faced by Black Trans people by bringing home cooked, healthy, and culturally specific meals and resources to Black Trans People wherever they can reach them.
Dani St James who co-founded Not A Phase which supports and champions the trans community via education and financial and material investment.

Ruth Coker Burks who in the 1980's cared and advocated for hundreds of abandoned gay men dying of AIDS in Arkansas, USA.
Are there any challenges you have faced as a woman in your career?
I will always remember a male client being referred to see me for assessment at a service and pretending he was in the wrong place and leaving. He went back to the referral agent and told them: "Why did you send me to see her? She's just a little girl."
He actually came back and I assessed him. We worked together for a year after that and developed a great working relationship.
How important is it for women to lift each other up and what does that mean to you?
It's really important to lift each other up and support other women and to include anyone who identifies as female.
What does International Women's Day and its theme this year, #ChooseToChallenge, mean to you?
I think International Women's Day is important as we do need to celebrate each other and help raise funds and awareness for charities that support women.
#ChooseToChallenge for me means being brave and calling out gendered assumptions and microaggressions. We recently had training on this at Wimbledon Guild which really helped to give me more confidence in doing this.
Thank you Nikki! We'll be sharing other staff and volunteer profiles across this week so make sure you check back for more.
Help us make sure that no one in Merton has to face life's challenges alone
We're offering practical help and support to more than 2,000 people across our borough every year. Whether they're worried about money, they're feeling low or overwhelmed, or they're looking for new friends and activities locally, we're always here. Or at least we can be, with your support. Will you help us make sure that no one in our community has to face life's challenges alone?