10 Mar 2021
Celebrating International Women's Day 2021: Jill Caney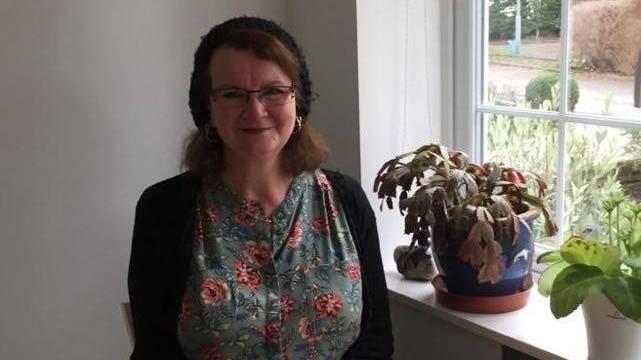 We spoke to our Charity Shop Manager, Jill, about what International Women's Day means to her
Please note: The Wimbledon Guild charity shop is now closed.
Can you tell us a bit about your job, your favourite part about your role, and the most challenging?
I am the Wimbledon Guild charity shop manager. My role is to manage the charity's retail operations, motivating volunteers and driving results.
The most challenging part of my role is the unpredictability of receiving good quality stock and regular donations.
I'm lucky in that I have an amazing team who merchandise our donated items creatively, boosting sales, and they are great at communicating with our customers.
Which woman has positively impacted you in your career? What's one lesson she taught you?
I have a longstanding friend who I met many years ago. She was always great with personal advice. This later turned into careers advice when our paths crossed again. She was firm but constructive, boosting my confidence and driving me to excel ("you can, and you will").
Are there any challenges you have faced as a woman in your career?
Managing a family and a full-time job, singlehandedly, and being profoundly deaf.
Do you think your career has been more of a challenge because of your gender, and are there any instances when you have had to advocate for yourself or someone else in the workplace?
I strive to make our charity shop a safe and all-inclusive shopping environment. Dealing with the public can be unpredictable so I have found myself advocating for myself, my team and customers alike.
How important is it for women to lift each other up and what does that mean to you?
Women supporting women is powerful because we motivate, inspire and understand how difficult it can be.
As a wise woman once said to me, "you can, and you will; ensure you explore, enjoy and strive to succeed on your chosen path".
What does International Women's Day and its theme this year, #ChooseToChallenge, mean to you?

Many meanings can be taken away from the theme. I choose to challenge archaic stereotypes and outdated perceptions of what a 62-year-old woman can do.

Thank you Jill! We'll be sharing other staff and volunteer profiles across this week so make sure you check back for more.
Help us make sure that no one in Merton has to face life's challenges alone
We're offering practical help and support to more than 2,000 people across our borough every year. Whether they're worried about money, they're feeling low or overwhelmed, or they're looking for new friends and activities locally, we're always here. Or at least we can be, with your support. Will you help us make sure that no one in our community has to face life's challenges alone?