26 Mar 2021
Capsticks 100 mile relay raising money for Wimbledon Guild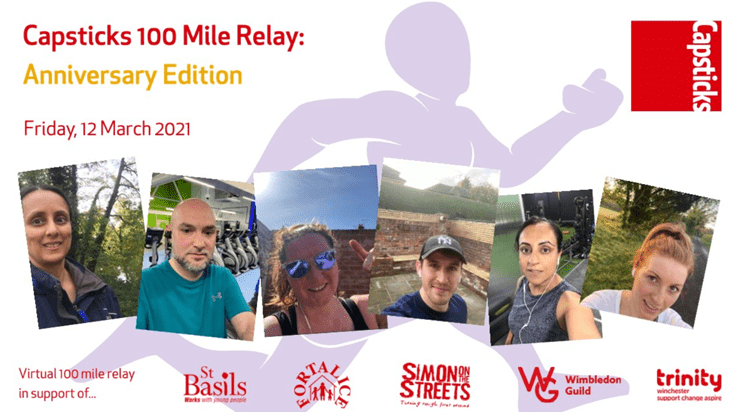 The Capsticks team completed a 100 mile relay to mark a year of remote working.
Capsticks is one of Wimbledon Guild's corporate supporters. In March 2021, a team from across the firm took part in a 100 mile relay fundraising event to raise money for Wimbledon Guild and other charities.
Their amazing group effort saw the team run/cycle/row a total of 157 miles, in wind, rain and even hail!
As well as having lots of fun, the team's efforts will go a long way to helping us support people in Merton affected by the Coronavirus pandemic.
Thank you Capsticks!
We need your help...
Every year, we provide financial and emotional support to over 2,000 people in our local community. Since Covid-19 that number has increased, and as well as helping our existing clients, we're now also providing urgent support to hundreds more local people whose lives and livelihoods have been impacted by the pandemic.