Stroke exercise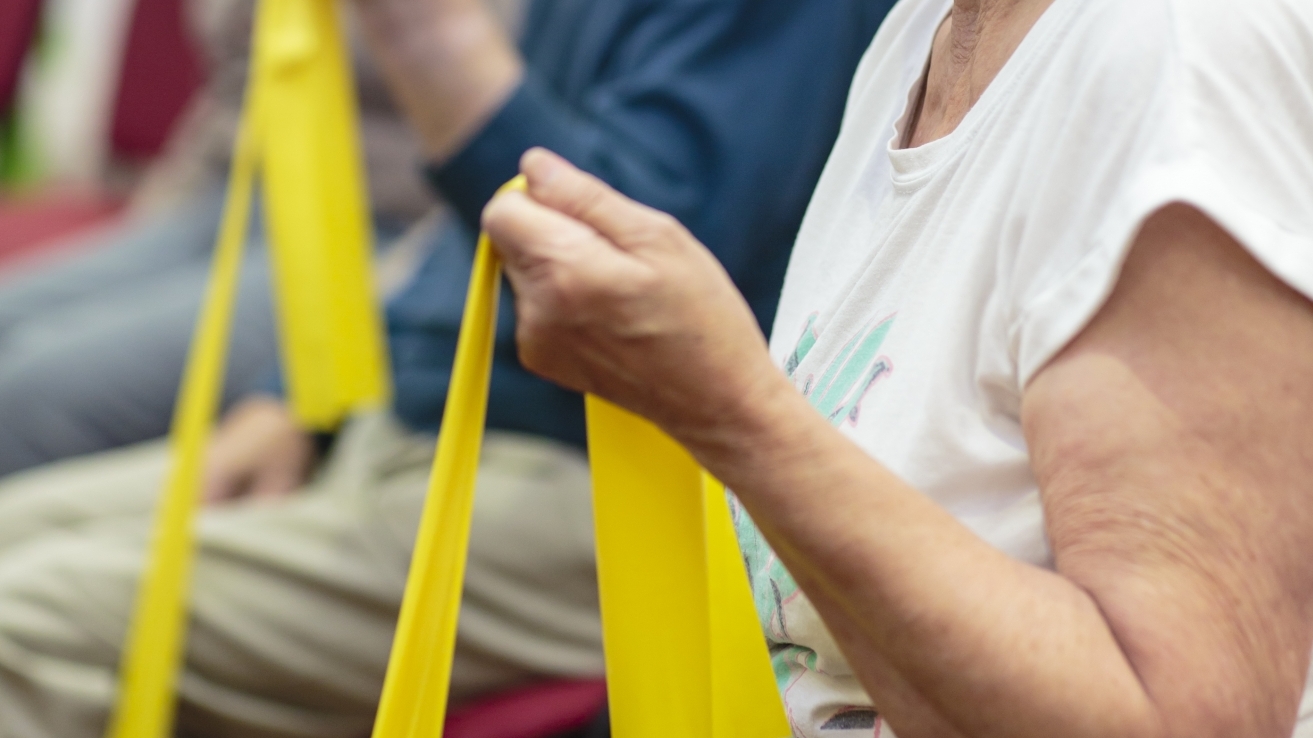 12.00 - 13.00

Drake House Hall
This inspiring class is for those whose mobility, speech and memory has been affected by a stroke. It is also suitable for individuals who have received or are awaiting Community Physiotherapy.
Research has shown that the sooner someone is safe to start rehabilitation after their stroke the better their chances of recovery are.
Our Instructor Christine – has over 20 years experience teaching adults as well as a Level 4 qualification in BACPR in cardio rehab and postural stability. She is also LLT and ARNI, Exercise after Stroke, qualified and uses evidence based exercises, adapting movements to suit individuals abilities.
Included are exercises and movements to improve muscle mobility, flexibility, strength, speech, co-ordination and balance. Whether it is transferring from wheelchair to chair or from sitting to standing, exercises aree tailored more for the individual as volunteer exercise buddies help the instructor work safely on participants individual goals and areas of weakness.
Every Wednesday, 12.00 - 1.00pm, £4.00, Drake House Hall (behind Guild House), 44 St George's Road, Wimbledon SW19 4ED
PLEASE BOOK by pressing on the 'Click here to book' button below or call us on: 020 8946 0735.
Help us make sure that no one in Merton has to face life's challenges alone
We're offering practical help and support to more than 2,000 people across our borough every year. Whether they're worried about money, they're feeling low or overwhelmed, or they're looking for new friends and activities locally, we're always here. Or at least we can be, with your support. Will you help us make sure that no one in our community has to face life's challenges alone?