Understanding the Effects of Attachment Style on the Teenage Years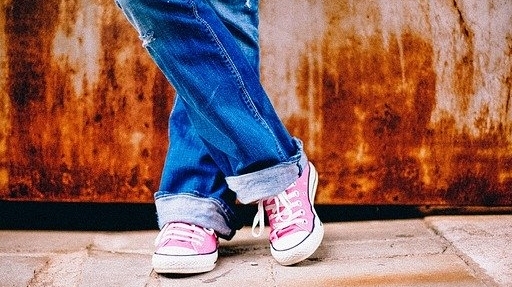 Drake House 44 St George's Road London SW19 4ED

One day workshop cost:
£128 + booking fees / Limited early-bird until 9th July 2022 or sold out £109 + booking fees /discount for Wimbledon Guild counsellors and trainee counsellors £100/Group bookings minimum of 4 and maximum of 10 £90 per ticket + booking fees

The workshop:
The start of the workshop includes the basics of Attachment Theory this workshop will act as a useful refresher for those familiar with the theory.
Neuroscience of the Adolescent Brain- Exploration of current research into how the adolescent brain differs from the preadolescent brain, and the adult brain. From which to gain a greater understanding of issues that occur at this stage of development.
Attachment style in Adolescence -There will be time to consider how infant and child attachment style contributes to this stage in life that straddles care seeking behaviours and personal exploration in the adult world. We have space to explore peer relationships, and relationships with parents.
Managing Difficult Behaviours- Information about attachment style and the influence of how attachment style contributes to our understanding of behaviours such as alcohol misuse, drug taking, and self harm.
Exercises- although not essential it will be useful for participants to spend time in advance to consider their own client work and come ready to work with a particular client in order to complete exercises to practice these important new skills.
The workshop will offer an experience that enhances work with this challenging but very rewarding client group.
Please note all our counselling training events are paperless you will be emailed your certificate and handouts after the event.
The trainer:
Working in clinical practice for more than 20 years Niki trained as a Psychodynamic Counsellor in the early 90's and then as an Attachment Based Psychoanalytic Psychotherapist at The Bowlby Centre in London. Following on from being a member of the Bowlby Centre Ethics Committee Niki spent 3 years as a member of the UKCP Ethics Committee, and UKCP Professional Conduct Committee. And then became Chair of CPJA from 2018-19. Niki is a qualified Supervisor and Tutor, Niki has trained counsellors to diploma level. Niki has been 'Head of Counselling' at Southampton Counselling, and is now taking time to write, and run her private practice in Southampton where she works with therapists, individuals, couples and families. Her chapter "The use of telephone and Skype in psychotherapy: Reflections of an attachment therapist" can be found in the book "Love in the age of the internet" edited by Linda Cundy. Karnac 2014.
In these terms, 'Wimbledon Guild' or 'we' or 'us' refers to Wimbledon Guild of Social Welfare, company number 00383330. Our address and contact details are set out in section 8 of these terms. Before making a booking (whether directly with us or via Eventbrite), please read these terms of service. By booking an event or other training service, you agree to these terms of service. We expect most of our customers booking our counselling training events and services will be doing so for purposes related to their business or profession. If you are booking for other purposes as a consumer, please let us know (using the contact details below) before making the booking, as there may be variations to the terms which apply. Note that Eventbrite may also have its own terms on which it provides its online event booking services, to which Eventbrite also requires your agreement. These are separate terms between you and Eventbrite. Please also see our privacy notice at: https://www.wimbledonguild.co.uk/privacy-policy

.
1. Making a booking

Where you make a booking directly with us or via Eventbrite, you are entering into a contract with us for the provision of the relevant training event or services. Either we or Eventbrite will provide you with confirmation of your booking.
2. Fees and payment

You will be informed prior to booking an event or other service of the specific fees which you must pay for them. Payment must be made in full in advance of the event or service, and, subject to the cancellation and refund provisions at sections 3 and 4 below, the fees are non-refundable. Where you book the services via Eventbrite, payments may be made as directed on the Eventbrite site. Where you book the services directly with Wimbledon Guild, we will let you know available payment methods. We may change our fees for our services at any time, so fees previously quoted may have changed at the time you make your booking. Promotional discounts offered by Wimbledon Guild Counselling Training after you have made your booking cannot be claimed or applied retrospectively to that booking. Please see section 7 below in relation to the discount for trainee counsellors. Note that event fees have increased 2.5% from April 2020 with the exception of trainee counsellor event fees which have remained at the same rate.
3. Cancellation by you

The following cancellation and refund provisions apply to bookings, except: · for events and training delivered online, which are non-refundable; or · to the extent otherwise stated in the description of the relevant event or service. You may cancel a booking by email (to the email address at section 8 below): · at least 60 days before the first date of the event or service you have booked, in which case you will be entitled to a 100% refund; or · between 30 and 60 days before the first date of the event or service you have booked, in which case you will be entitled to a 50% refund. As an alternative to these refunds, you have the option for us to issue you with a credit note to be used for a future event. These cancellation and refund (or credit) provisions do not apply to parts of an event such as a seminar within a series, but only to a whole event or complete series. If you cancel under 30 days before the first date of the event or service, then you will not be entitled to any refund or credit. However, you may give your place at an event to another person if you let us know that person's name at least 24 hours before the event begins. If you are unable to attend an event due to a tube or rail strike, you will be entitled to a refund of half the event fee provided you email or telephone us (using the contact details at section 8 below) within two days of the event. At times the weather conditions (such as snow) may impact transport to an event; in this circumstance if you cannot attend, you will not be entitled to a refund.
4. Changes or cancellation by us


We may change a speaker at one of our events, or make minor changes to the content of the event or service, without offering a refund. However, if a solo presenter cancels then we will offer you a full refund or transfer your fee to another Wimbledon Guild Counselling Training event. We may need to cancel an event or service (and will provide you with a refund): · should our minimum numbers not be reached by the closing time for bookings; or · in other circumstances beyond our reasonable control.
5. Online delivery of services


Where an event or service is to be provided online, you (or anyone attending the event or service in your place) will need to make your own arrangements to access the internet and the appropriate online communications facility. If you have any problems with this, please let us know, and we will discuss the options with you.
6. Group booking discount for in person courses

This applies only to face to face workshops. · Group bookings must all be made at the same time, in one single transaction · If one person within the group cancels, the other's bookings will not be affected · If you're entitled to a refund (see sections 3 and 4), your refund will only apply to the amount paid for your individual ticket · Each person in the group attends the CPD course in their own right and must adhere to all other Wimbledon Guild Counselling Training terms and conditions
7. Your behaviour

You must behave responsibly and appropriately during the provision of our services, and be respectful of others attending an event (and you must ensure that anyone attending in your place does the same). You may be asked to leave an event if your behaviour is not appropriate.

8. Discounts for trainee counsellors – conditions of booking your discounted ticket

This applies only to one day face to face workshops and not to online events or 2 day events. When booking a discounted trainee rate, you will need to bring to your event one of the following: · your student ID card; · your BACP student membership card; or · an email from your institution to confirm enrolment on your course. If you do not provide such a document at (or prior to) the event, this could prevent you obtaining future trainee discount tickets with Wimbledon Guild Counselling Training.
9. Wimbledon Guild address and Counselling Training contact details Wimbledon Guild of Social Welfare Address: Guild House, 30-32 Worple Road, Wimbledon, SW19 4EF Email: counsellingtraining@wimbledonguild.co.uk

Telephone: 020 8296 0030
10. Live Events If you have a disability and have any particular accessibility requirements please contact counsellingtraining@wimbledonguild.co.uk at least 7 days before the event so we can endeavour to accommodate them. Should it not be possible to run an event at our live venue due to circumstances beyond our control, the course will run in full as an online workshop on the same day/time. We would inform you of this decision at least 1 day in advance and send you the Zoom link to access the course online. All other terms and conditions apply with regards to bookings and refunds. We would not be able to issue refunds in the event of a workshop being changed to an online event.
.



If you have a disability and have any particular accessibility requirements please contact counsellingtraining@wimbledonguild.co.uk at least 7 days before the event so we can endeavour to accommodate them.
Help us make sure that no one in Merton has to face life's challenges alone
We're offering practical help and support to more than 2,000 people across our borough every year. Whether they're worried about money, they're feeling low or overwhelmed, or they're looking for new friends and activities locally, we're always here. Or at least we can be, with your support. Will you help us make sure that no one in our community has to face life's challenges alone?