Scrabble club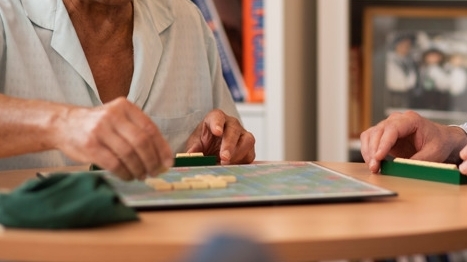 14.00 - 15.30

HomeFood Café
Who doesn't like a game of Scrabble?
A popular, fun and informal club that meets in the relaxed surroundings of our HomeFood Cafe. All levels welcome from complete beginners to those that know those 'two letters that tack onto multiple words and get you a maximum score'!
This is a self-run class and although we've taken precautions it's not possible to be socially distanced whilst playing.
Every Thursday, 2.00 - 3.30pm, FREE, Guild House, 30-32 Worple Road, Wimbledon SW19 4EF

For more information or to book your place, email activities@wimbledonguild.co.uk or call 020 8946 0735.
Help us make sure that no one in Merton has to face life's challenges alone
We're offering practical help and support to more than 2,000 people across our borough every year. Whether they're worried about money, they're feeling low or overwhelmed, or they're looking for new friends and activities locally, we're always here. Or at least we can be, with your support. Will you help us make sure that no one in our community has to face life's challenges alone?