Dancing with Parkinson's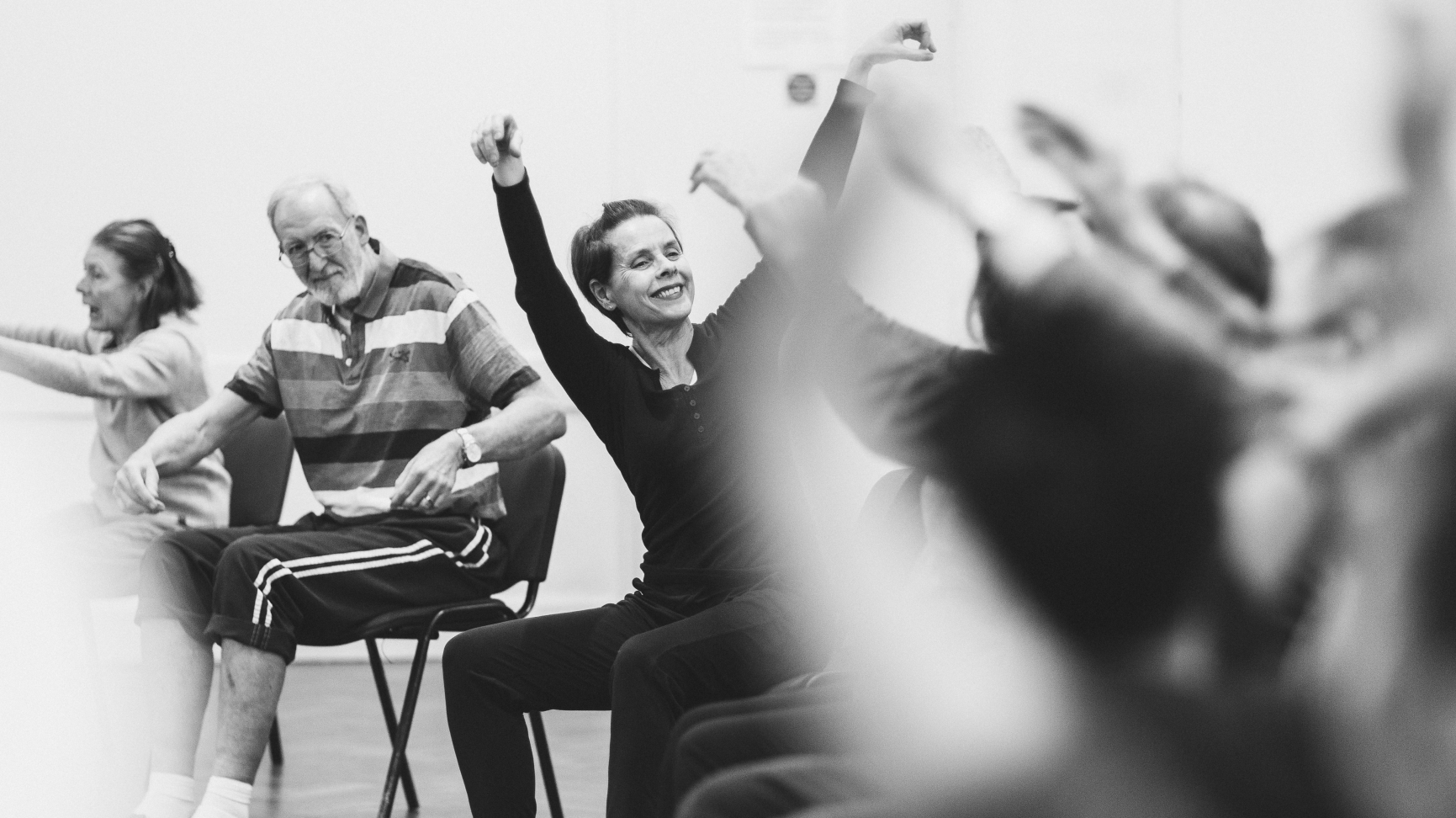 This is a specially designed dance class for people living with Parkinson's which takes place in a warm supportive environment and adapts the traditional structure of a dance class.

It is led by Joanne, who has been a leader in the development of dance for Parkinson's classes throughout the UK, assisted by Pernille, a professional dance leader.
This class brings focus and attention to posture, breathing, control, balance, coordination, range of movement, creativity and connections in individual movements and with members of the group. The class progresses through each term so that new material is taught and explored alongside familiar dance steps and creative and improvisational exercises. Participants work at their own level and carers or friends are welcome.
PLEASE BOOK by pressing on the 'Click here to book' button below or call us on 020 8946 0735 for more information.

If you have not attended a class before, please let us know in your email.
Help us make sure that no one in Merton has to face life's challenges alone
We're offering practical help and support to more than 2,000 people across our borough every year. Whether they're worried about money, they're feeling low or overwhelmed, or they're looking for new friends and activities locally, we're always here. Or at least we can be, with your support. Will you help us make sure that no one in our community has to face life's challenges alone?