Mobile & tablet workshop - CURRENTLY FULL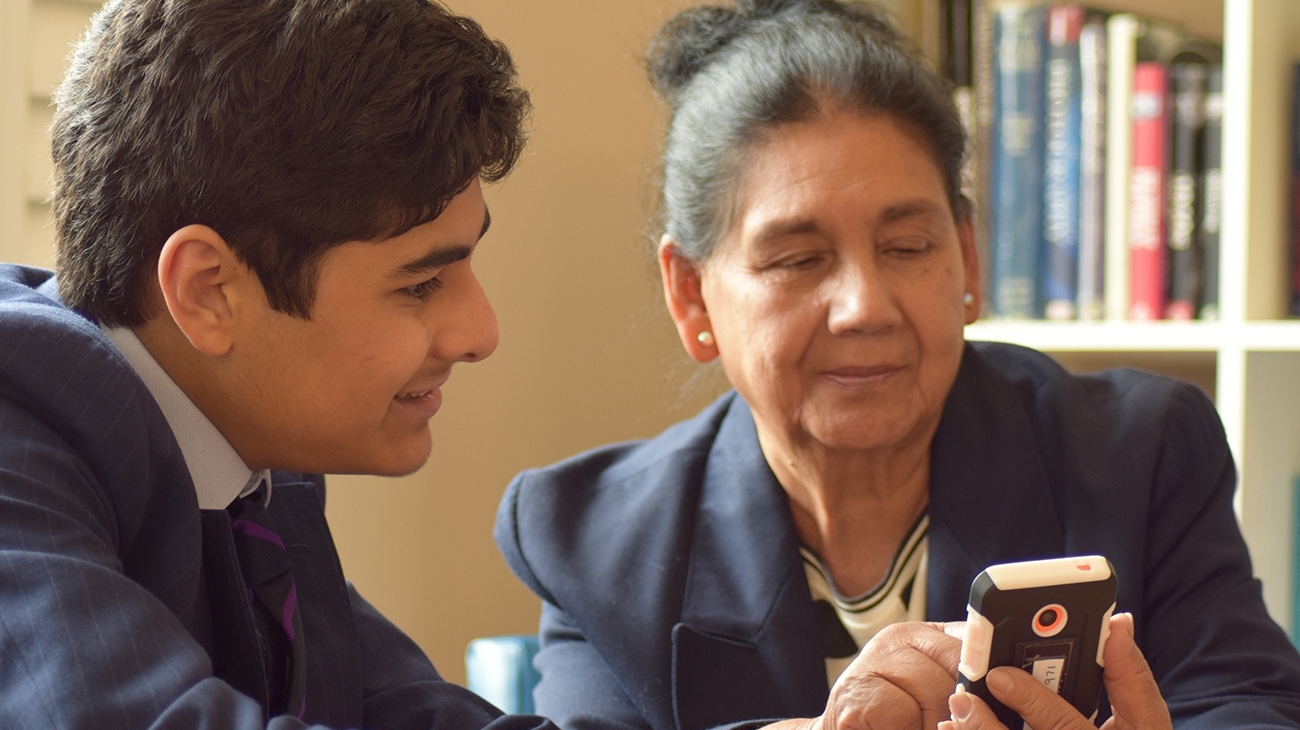 14.30 - 15.15

HomeFood Café
Do you, or someone you know struggle with technology? Unsure how to use your mobile or tablet for example: texting, taking photos, accessing the internet? Then worry no more!
Volunteer students from a local high school run our FREE Mobile & Tablet workshop on Fridays. Working at your own pace, you will have the opportunity to work one-to-one with students to make sure you get the most out of using your mobile phone or tablet. These bite sized sessions are ideal for tackling all those functions you wish you knew how to do!
Every Friday, 2.30 - 3.15pm, FREE, HomeFood Café, Guild House, 30-32 Worple Road, Wimbledon SW19 4EF
Please note: these sessions are currently full.
Help us make sure that no one in Merton has to face life's challenges alone
We're offering practical help and support to more than 2,000 people across our borough every year. Whether they're worried about money, they're feeling low or overwhelmed, or they're looking for new friends and activities locally, we're always here. Or at least we can be, with your support. Will you help us make sure that no one in our community has to face life's challenges alone?