Walking Buddies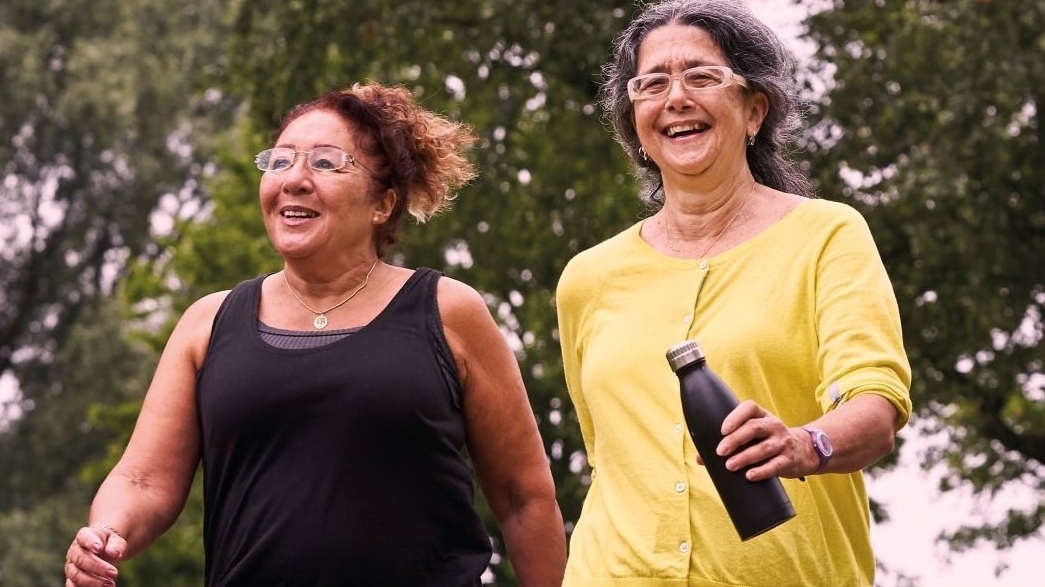 Going out for a walk can be really invigorating, but sometimes it's hard to find the motivation. If you're aged 50+ and need that extra push (metaphorically!) to get out for walks, then Walking Buddies is for you!
You'll be paired with someone from the local community who will encourage you to find the impetus or confidence to go out for regular walks with them. You could take a stroll around the block, or venture further afield to a local park or nature trail.
Whether you're feeling slightly nervous after spending so long at home or would simply like some company and someone to chat to, Walking Buddies can help.
There are so many benefits to walking, including improved circulation and bolstering your immune system. Just 30 minutes of walking a day can cut your risk of heart disease by up to 40%. Plus, it's a great way to get out in the fresh air and make new friends!
For more information, email activities@wimbledonguild.co.uk or call 020 8946 0735.

Help us make sure that no one in Merton has to face life's challenges alone
We're offering practical help and support to more than 2,000 people across our borough every year. Whether they're worried about money, they're feeling low or overwhelmed, or they're looking for new friends and activities locally, we're always here. Or at least we can be, with your support. Will you help us make sure that no one in our community has to face life's challenges alone?