The future of working with Trauma housed in the Body Magical Connective Tissue: Fascia, What it is and Why it Matters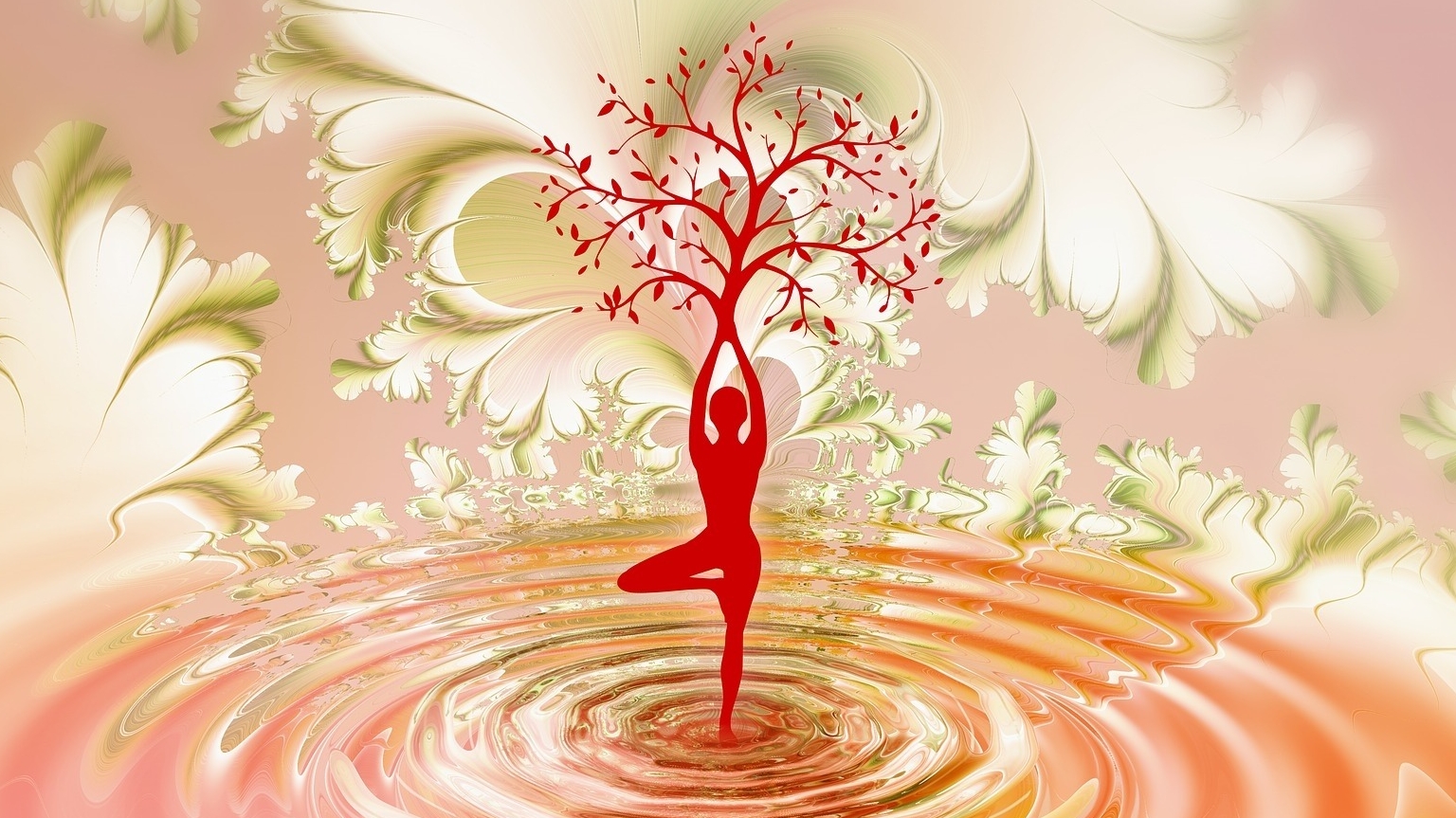 Tickets: £50+ booking fees

Please note events are live stream only they are not recorded
The Event
From the top of your head to the tips of your toes, your fascia is a continuous silver-white bodysuit that surrounds, separates, interpenetrates and envelopes all of your organs, including your brain, vagus nerve and every muscle, bone and blood vessel in your body.
It is slick and slippery like a fluid body, a spider web between and surrounding muscles, gliding and sliding across each other gracefully, unrestricted, providing an environment that enables all bodily systems to operate and communicate in an integrated manner.
When emotional stress and trauma take hold, this happy, slick, slippery spider web becomes gluey, forming tree trunks of restriction clamping down on our organs, muscles and nerves.
Fascia has been missing from the historical atlas of psychotherapy and the theory of working with the body in therapy. Something physical that we can put our finger on, more intelligent and interconnected than muscle memory. Therapists know they are missing something, and this is where the fascia has tremendous implications for our work in mental health.
Today both therapists and clients talk about emotional stress and trauma being stuck in the body, that "the body keeps score" and "the body remembers" "the body says No". However, there isn't much science to explain exactly where in the body emotions and trauma are manifesting.
People often speak about healing physical body trauma as if it were magical alchemy, constantly seeking a magical intervention, thinking it can be learned in a morning workshop that will quickly make the trauma disappear. But there is no quick fix. There is no magic potion because healing emotional and physical trauma involves many layers of work. It takes time.
Our clients need to be involved in this work and understand how their bodies hold and process emotional stress and trauma. When our clients are involved, they begin to notice what works for them and over time, they can navigate towards safety and make good choices for themselves in the here and now. They will feel it, somatically, in their body.
During the workshop, we will explore:
- Magical Connective Tissue: Fascia, what is it and why it matters
- Issues in the Tissues: How fascia houses Trauma in the Body
- Our most intelligent organ: Interception, Proprioception & Neuroception
- Fascia & The Vagus Nerve
- Fascia & our Organs - Heart and Gut
- Intergenerational Trauma, PTSD & Fascia
- Potential for Growth & Healing: Befriending the body. Learn Trauma-Informed Yoga tools
to work with clients online and in person.
- Practical tools and knowledge to share with clients
Equipment & Experience: No yoga experience is required to attend this workshop, just an interest in the mind-body connection. On the day of the workshop, do wear comfortable clothing and have a space where you can sit on the floor; you're welcome to bring your yoga mat or blanket. You have a choice to practise movement seated or on the floor; adjustments are always given.
Disclaimer: This workshop is not designed to qualify participants to be trauma-informed teacher, yoga teacher, yoga therapist, mindfulness instructor, Psychotherapist, Counsellor or trauma therapist. Instead, the workshop seeks to provide knowledge and skills to enhance the existing skills of therapists or yoga teachers within their existing scope of practice. Further training and support via supervision or personal therapy is always recommended when integrating new approaches into one's existing work.
Note: The material in this workshop awakens many sensations, emotions, experiences and thoughts within our own bodies. It is very important that you already have some clinical awareness and knowledge of this subject.
The trainer:
Lorna Evans | Founder The Mind Movement
Psychotherapist & Trauma-Informed Yoga Teacher
Lorna is an Integrative Psychotherapist and Trauma-Informed Yoga Teacher, holding an MSc in Body Awareness & Psychotherapy. Lorna proudly integrates psychotherapy and the body with a focus on Breath & Movement as healing tools for trauma, anxiety and depression.
Lorna recently worked on documentaries, books and press with MTV, The Discovery Channel, Psychologies Magazine, BBC, SKY and Samaritans. Lorna has several books due to be published in 2022/23 and is a media spokesperson for UKCP.
Lorna's YouTube Channel, The Mind Movement, encourages people to find a therapist whilst sharing positive psychoeducation about staying well by raising awareness of the body, breath and movement.
https://www.youtube.com/channe...
Lorna has worked in primary care and MIND for many years and now has a private clinical practice in the North East of England. Lorna's clinical work is grounded in the knowledge that mind and body are fully integrated and what the therapist notices in the client's body, or experiences in her own body, energy, tension, holding or other non-verbal phenomena is vital to bring into awareness and into the therapeutic work with our clients.
Alongside her clinical practice, Lorna is very proud to teach Trauma-Informed Yoga and learn from the students of Changing Lives, NHS Recovery College, Mind and many other trauma survivor groups and charities across the UK.
Please note:
• Closed captions are available please contact counsellingtraining@wimbledonguild.co.uk if you would like them switched on during this event
Refund Policy
Regrettably, all online training workshop bookings are non-refundable in the event of cancellation in advance by you or your non-attendance on the day.
To contact Wimbledon Guild counselling training directly email: counsellingtraining@wimbledonguild.co.uk
Terms of service – Counselling training
These terms of service apply to the provision of counselling training services by Wimbledon Guild (as described on our website at: https://www.wimbledonguild.co.uk/counselling-training, and within specific training event or service descriptions. Customers (also referred to as 'you') can book some events and services directly with us; others require booking via Eventbrite.
In these terms, 'Wimbledon Guild' or 'we' or 'us' refers to Wimbledon Guild of Social Welfare, company number 00383330. Our address and contact details are set out in section 8 of these terms.
Before making a booking (whether directly with us or via Eventbrite), please read these terms of service. By booking an event or other training service, you agree to these terms of service.
We expect most of our customers booking our counselling training events and services will be doing so for purposes related to their business or profession. If you are booking for other purposes as a consumer, please let us know (using the contact details below) before making the booking, as there may be variations to the terms which apply.
Note that Eventbrite may also have its own terms on which it provides its online event booking services, to which Eventbrite also requires your agreement. These are separate terms between you and Eventbrite.
Please also see our privacy notice at: https://www.wimbledonguild.co.uk/privacy-policy.
1. Making a booking
Where you make a booking directly with us or via Eventbrite, you are entering into a contract with us for the provision of the relevant training event or services. Either we or Eventbrite will provide you with confirmation of your booking.
2. Fees and payment
You will be informed prior to booking an event or other service of the specific fees which you must pay for them. Payment must be made in full in advance of the event or service, and, subject to the cancellation and refund provisions at sections 3 and 4 below, the fees are non-refundable.
Where you book the services via Eventbrite, payments may be made as directed on the Eventbrite site. Where you book the services directly with Wimbledon Guild, we will let you know available payment methods.
We may change our fees for our services at any time, so fees previously quoted may have changed at the time you make your booking. Promotional discounts offered by Wimbledon Guild Counselling Training after you have made your booking cannot be claimed or applied retrospectively to that booking.
Please see section 7 below in relation to the discount for trainee counsellors.
3. Cancellation by you
The following cancellation and refund provisions apply to bookings, except:
• for events and training delivered online, which are non-refundable; or
• to the extent otherwise stated in the description of the relevant event or service.
You may cancel a booking by email (to the email address at section 8 below):
• at least 60 days before the first date of the event or service you have booked, in which case you will be entitled to a 100% refund; or
• between 30 and 60 days before the first date of the event or service you have booked, in which case you will be entitled to a 50% refund.
As an alternative to these refunds, you have the option for us to issue you with a credit note to be used for a future event.
These cancellation and refund (or credit) provisions do not apply to parts of an event such as a seminar within a series, but only to a whole event or complete series.
If you cancel under 30 days before the first date of the event or service, then you will not be entitled to any refund or credit. However, you may give your place at an event to another person if you let us know that person's name at least 24 hours before the event begins.
If you are unable to attend an event due to a tube or rail strike, you will be entitled to a refund of half the event fee provided you email or telephone us (using the contact details at section 8 below) within two days of the event. At times the weather conditions (such as snow) may impact transport to an event; in this circumstance if you cannot attend, you will not be entitled to a refund.
4. Changes or cancellation by us
We may change a speaker at one of our events, or make minor changes to the content of the event or service, without offering a refund. However, if a solo presenter cancels then we will offer you a full refund or transfer your fee to another Wimbledon Guild Counselling Training event.
We may need to cancel an event or service (and will provide you with a refund):
• should our minimum numbers not be reached by the closing time for bookings; or
• in other circumstances beyond our reasonable control.
5. Online delivery of services
Where an event or service is to be provided online, you (or anyone attending the event or service in your place) will need to make your own arrangements to access the internet and the appropriate online communications facility. If you have any problems with this, please let us know, and we will discuss the options with you.
6. Your behaviour
You must behave responsibly and appropriately during the provision of our services, and be respectful of others attending an event (and you must ensure that anyone attending in your place does the same). You may be asked to leave an event if your behaviour is not appropriate.
7. Discounts for trainee counsellors – conditions of booking your discounted ticket this applies to face to face workshops only and not online CPD
When booking a discounted trainee rate, you will need to bring to your event one of the following:
• your student ID card;
• your BACP student membership card; or
• an email from your institution to confirm enrolment on your course.
If you do not provide such a document at (or prior to) the event, this could prevent you obtaining future trainee discount tickets with Wimbledon Guild Counselling Training.
8. Wimbledon Guild address and Counselling Training contact details
Wimbledon Guild of Social Welfare
Address: Guild House, 30-32 Worple Road, Wimbledon, SW19 4EF
Email: counsellingtraining@wimbledonguild.co.uk
Telephone: 020 8296 0030
Help us make sure that no one in Merton has to face life's challenges alone
We're offering practical help and support to more than 2,000 people across our borough every year. Whether they're worried about money, they're feeling low or overwhelmed, or they're looking for new friends and activities locally, we're always here. Or at least we can be, with your support. Will you help us make sure that no one in our community has to face life's challenges alone?