Food for Thought: Art Therapy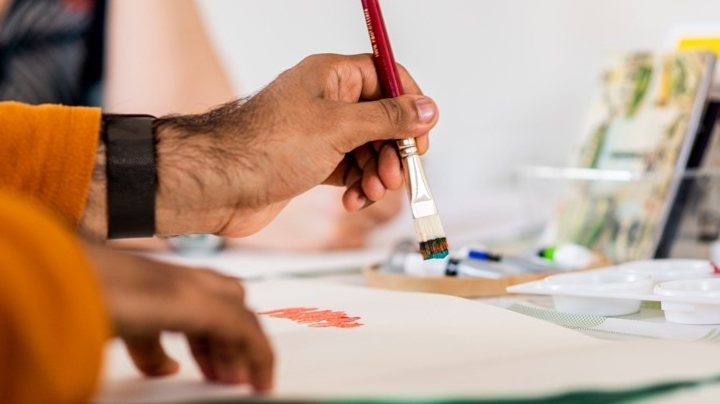 10.30 - 12.00

Guild Lounge
Earlier this year, Frances shared some of her experiences of running art therapy groups for people experiencing emotional and physical health difficulties.

Through discussion in the previous session not all participants felt drawn to making art or believed that they were artistic. Instead, they were able to share their own creative ways of supporting personal wellbeing such as crafting, gardening, baking, singing, and using books or music to tell stories.
As a follow-up to this, Frances will be offering a practical workshop using collage and 3D materials. This is not an art therapy session, and you don't need to be artistic to take part, but please do come dressed in clothes you don't mind getting a bit messy.
This talk is FREE of charge.
To book your place, click the link above or call 020 8946 0735.
Help us make sure that no one in Merton has to face life's challenges alone
We're offering practical help and support to more than 2,000 people across our borough every year. Whether they're worried about money, they're feeling low or overwhelmed, or they're looking for new friends and activities locally, we're always here. Or at least we can be, with your support. Will you help us make sure that no one in our community has to face life's challenges alone?