Menopause - The facts v the fiction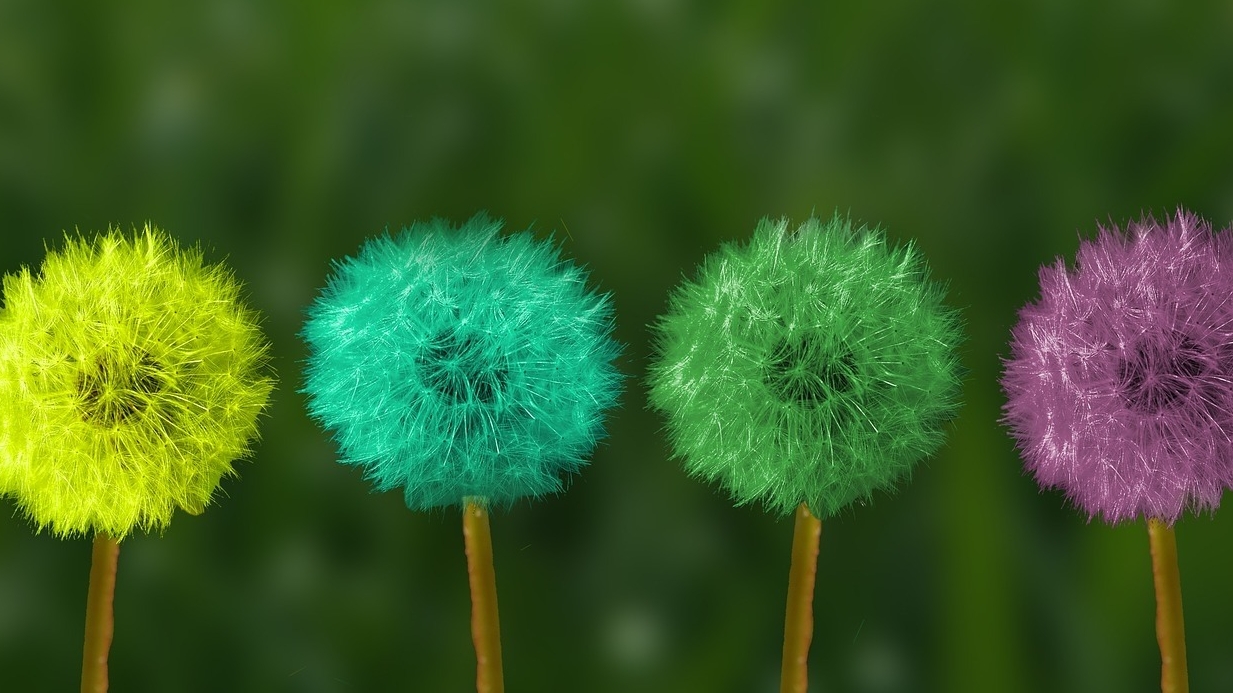 Drake House 44 St George's Road London SW19 4ED
£128 + booking fees / Limited early-bird until 25th December 2022 or sold out £109 + booking fees /discount for Wimbledon Guild counsellors and trainee counsellors £100/Group bookings minimum of 4 and maximum of 10 £90 per ticket + booking fees
The event
What you need to know when working with clients and their partners who are struggling with menopause.
Menopause can have a huge detrimental effect on a person who menstruates mental and physical health, this workshop will help increase your knowledge by giving an overview of the menopause and the treatment options available.
It will also give practical ways in which to work with patients/clients and their partners.
The trainer
Trudy Hannington is the Senior Psychosexual Therapist who leads a team of 5 psychosexual therapists at the Leger clinic at Doncaster, South Yorkshire, England.
Trudy has worked in sexual health for over 25 years and specialised as a psychosexual therapist in 2002 after training at the Porterbrook Clinic at Sheffield.
Trudy's specialist interest is combining medical treatments with sex therapy to optimise outcomes for patients.
She has a special interest in Menopause, in supporting women to access up to date and evidence-based information, so that they can make an informed choice on the best treatment options to suit them.
She also specialises in working with men with testosterone deficiency and sexual difficulties.
Senior Accredited member and Supervisor of COSRT (College for Sex & Relationship Therapists) and Fellow of COSRT
A former Chair of the College of Sexual and Relationship Therapists (COSRT).
Committee member for the CPD & Conference team for COSRT
Won Yorkshire Woman of the Year award in 2004.
She is also a Committee Member for the British Society of Sexual Medicine.
Trudy was also the specialist psychosexual therapist in the Channel 4 documentary "The Week The Women Came".
Highly qualified in this field Trudy Hannington's team has NHS contracts with a number of NHS areas in the region and also sees patients on a private basis.
She has lectured nationally and internationally, on the Management of Sexual Dysfunction, most recently in Florida, Bangladesh and Sri Lanka.
Leger Clinic is a flagship service, which offers a "one stop shop" for all areas of sexual difficulty, either medical or psychological.
For more information visit our website at www.legerclinic.co.uk
Please note all our counselling training events are paperless you will be emailed your certificate and handouts after the event.
Terms of service – Counselling training date: [23] June 2020
These terms of service apply to the provision of counselling training services by Wimbledon Guild (as described on our website at: https://www.wimbledonguild.co.uk/counselling-training, and within specific training event or service descriptions. Customers (also referred to as 'you') can book some events and services directly with us; others require booking via Eventbrite.
In these terms, 'Wimbledon Guild' or 'we' or 'us' refers to Wimbledon Guild of Social Welfare, company number 00383330. Our address and contact details are set out in section 8 of these terms.
Before making a booking (whether directly with us or via Eventbrite), please read these terms of service. By booking an event or other training service, you agree to these terms of service.
We expect most of our customers booking our counselling training events and services will be doing so for purposes related to their business or profession. If you are booking for other purposes as a consumer, please let us know (using the contact details below) before making the booking, as there may be variations to the terms which apply.
Note that Eventbrite may also have its own terms on which it provides its online event booking services, to which Eventbrite also requires your agreement. These are separate terms between you and Eventbrite.
Please also see our privacy notice at: https://www.wimbledonguild.co.uk/privacy-policy.
Refund Policy
Regrettably, all online training workshop bookings are non-refundable in the event of cancellation in advance by you or your non-attendance on the day.
To contact Wimbledon Guild counselling training directly email: counsellingtraining@wimbledonguild.co.uk
1. Making a booking
Where you make a booking directly with us or via Eventbrite, you are entering into a contract with us for the provision of the relevant training event or services. Either we or Eventbrite will provide you with confirmation of your booking.
2. Fees and payment
You will be informed prior to booking an event or other service of the specific fees which you must pay for them. Payment must be made in full in advance of the event or service, and, subject to the cancellation and refund provisions at sections 3 and 4 below, the fees are non-refundable. Where you book the services via Eventbrite, payments may be made as directed on the Eventbrite site. Where you book the services directly with Wimbledon Guild, we will let you know available payment methods. We may change our fees for our services at any time, so fees previously quoted may have changed at the time you make your booking. Promotional discounts offered by Wimbledon Guild Counselling Training after you have made your booking cannot be claimed or applied retrospectively to that booking. Please see section 7 below in relation to the discount for trainee counsellors. Note that event fees have increased 2.5% from April 2020 with the exception of trainee counsellor event fees which have remained at the same rate.
3. Cancellation by you
The following cancellation and refund provisions apply to bookings, except: · for events and training delivered online, which are non-refundable; or · to the extent otherwise stated in the description of the relevant event or service. You may cancel a booking by email (to the email address at section 8 below): · at least 60 days before the first date of the event or service you have booked, in which case you will be entitled to a 100% refund; or · between 30 and 60 days before the first date of the event or service you have booked, in which case you will be entitled to a 50% refund. As an alternative to these refunds, you have the option for us to issue you with a credit note to be used for a future event. These cancellation and refund (or credit) provisions do not apply to parts of an event such as a seminar within a series, but only to a whole event or complete series. If you cancel under 30 days before the first date of the event or service, then you will not be entitled to any refund or credit. However, you may give your place at an event to another person if you let us know that person's name at least 24 hours before the event begins. If you are unable to attend an event due to a tube or rail strike, you will be entitled to a refund of half the event fee provided you email or telephone us (using the contact details at section 8 below) within two days of the event. At times the weather conditions (such as snow) may impact transport to an event; in this circumstance if you cannot attend, you will not be entitled to a refund.
4. Changes or cancellation by us
We may change a speaker at one of our events, or make minor changes to the content of the event or service, without offering a refund. However, if a solo presenter cancels then we will offer you a full refund or transfer your fee to another Wimbledon Guild Counselling Training event. We may need to cancel an event or service (and will provide you with a refund): · should our minimum numbers not be reached by the closing time for bookings; or · in other circumstances beyond our reasonable control.
5. Online delivery of services
Where an event or service is to be provided online, you (or anyone attending the event or service in your place) will need to make your own arrangements to access the internet and the appropriate online communications facility. If you have any problems with this, please let us know, and we will discuss the options with you.
6. Group booking discount for in person courses
This applies only to face to face workshops. · Group bookings must all be made at the same time, in one single transaction · If one person within the group cancels, the other's bookings will not be affected · If you're entitled to a refund (see sections 3 and 4), your refund will only apply to the amount paid for your individual ticket · Each person in the group attends the CPD course in their own right and must adhere to all other Wimbledon Guild Counselling Training terms and conditions
7. Your behaviour
You must behave responsibly and appropriately during the provision of our services, and be respectful of others attending an event (and you must ensure that anyone attending in your place does the same). You may be asked to leave an event if your behaviour is not appropriate.
8. Discounts for trainee counsellors – conditions of booking your discounted ticket
This applies only to one day face to face workshops and not to online events or 2 day events. When booking a discounted trainee rate, you will need to bring to your event one of the following: · your student ID card; · your BACP student membership card; or · an email from your institution to confirm enrolment on your course. If you do not provide such a document at (or prior to) the event, this could prevent you obtaining future trainee discount tickets with Wimbledon Guild Counselling Training.
9. Wimbledon Guild address and Counselling Training contact details Wimbledon Guild of Social Welfare Address: Guild House, 30-32 Worple Road, Wimbledon, SW19 4EF Email: counsellingtraining@wimbledonguild.co.uk
Telephone: 020 8296 0030
10. Live Events If you have a disability and have any particular accessibility requirements please contact counsellingtraining@wimbledonguild.co.uk at least 7 days before the event so we can endeavour to accommodate them. Should it not be possible to run an event at our live venue due to circumstances beyond our control, the course will run in full as an online workshop on the same day/time. We would inform you of this decision at least 1 day in advance and send you the Zoom link to access the course online. All other terms and conditions apply with regards to bookings and refunds. We would not be able to issue refunds in the event of a workshop being changed to an online event.
Help us make sure that no one in Merton has to face life's challenges alone
We're offering practical help and support to more than 2,000 people across our borough every year. Whether they're worried about money, they're feeling low or overwhelmed, or they're looking for new friends and activities locally, we're always here. Or at least we can be, with your support. Will you help us make sure that no one in our community has to face life's challenges alone?