15 Jul 2021
Ajay becomes the first Merton Mover to complete the Pledge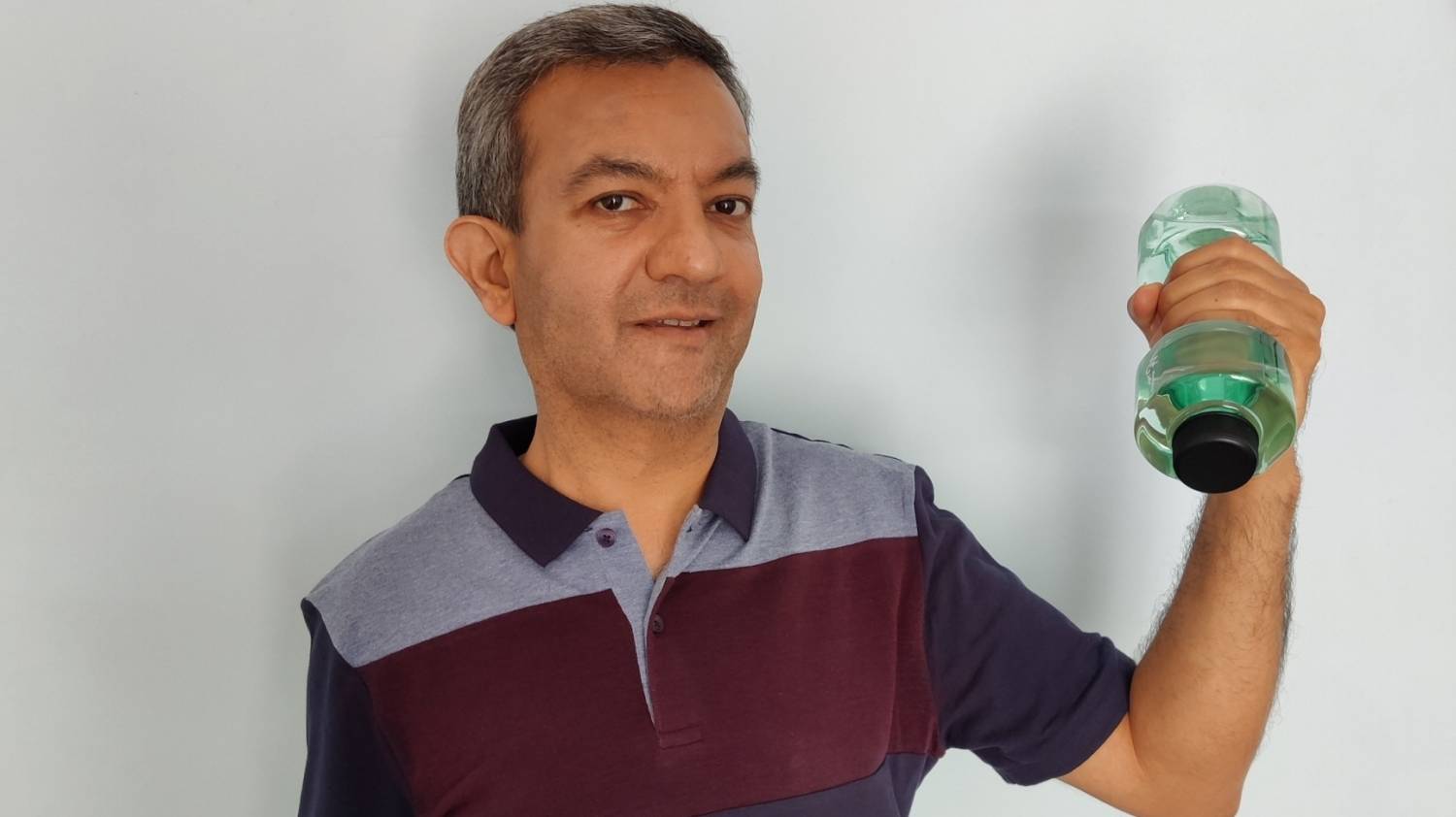 "To anyone thinking of taking the Merton Moves Pledge I would say go for it!"
We caught up with Ajay, the first person to complete our six-week Merton Moves Pledge, to talk about how he found the experience and what advice he'd give to anyone thinking of taking the Pledge.
I heard about Merton Moves in a Covid update email from the Council. Having been told by my GP that I need to be more active, the flexibility of the Merton Moves Pledge was very appealing - as was the free starter kit and dumbbell water bottle!
The Merton Moves team were easy to talk to and very encouraging. When I looked at the activities on offer to find something I wanted to do, there was a great mix of timetabled activities and flexible options. I went for the Senior Exercise class at Wimbledon Guild, and Zumba Gold at Age UK – both of which were free through the Merton Moves Pledge.
Since completing the six-week Merton Moves Pledge I've moved up to the Active Exercise class and have found myself being more active in general.
Merton Moves was definitely the catalyst to get me into a more active frame of mind. To anyone thinking of taking the Pledge I would say go for it. There really is no downside – there's a great range of activities to choose from and you get a really good feeling knowing that you've done something active.
Thanks Ajay! If you're aged 50+ and would like to stay healthy, happy and strong then the Merton Moves Pledge is perfect for you! The last date to take the Pledge is Monday 19th July so now is the time to get in touch. To find out more visit our Merton Moves webpage or call 0208 946 0735.
We need your help...
Every year, we provide financial and emotional support to over 2,000 people in our local community. Since Covid-19 that number has increased, and as well as helping our existing clients, we're now also providing urgent support to hundreds more local people whose lives and livelihoods have been impacted by the pandemic.