2 Aug 2021
Waggy Walk makes a paw-some return!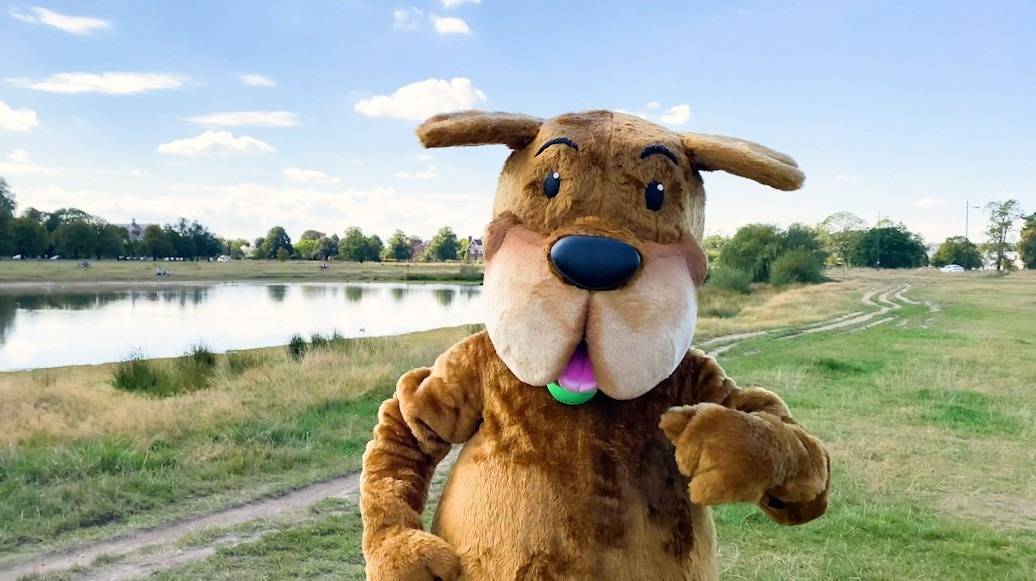 Our family fundraising event will take place on Saturday 2 October 2021
Our family fundraising event on beautiful Wimbledon Common is back! This year's Wimbledon Guild Waggy Walk will take place on Saturday 2 October on Wimbledon Common.
Open to people with and without dogs, tickets are just £10 per adult, £5 per child (4-16yrs) and £25 for a family ticket. All money raised from the event will help fund our vital work providing financial, emotional and practical support to people in Merton.
Local estate agents John D Wood, specialist property lawyers Ashworth Solicitors and boutique pet store Pet Pavilion are sponsoring this year's event.
Waggy walkers have the choice of completing the 4km or 7km routes, both of which start and finish at the award winning, dog-friendly Hand in Hand pub on Wimbledon Common which will be supplying pre walk drinks and snacks. There will also be the chance to meet Waggy, Wimbledon Guild's larger than life furry friend, and have your photo taken with him.
Every dog that completes the event will receive a luxury goody bag from Pet Pavilion. Then it's back to the Hand in Hand for a well-earned post walk drink and Two Teaspoons famous sausage rolls, including a vegetarian option.
After last year's Waggy Walk went virtual, Wimbledon Guild are delighted that this year the fundraising event will be held in person. It comes at a time when we're seeing an increase in the number of people needing our support, as our chief executive Wendy explains:
"Though Covid-19 restrictions have been lifted, we are continuing to see more and more people directly impacted by the pandemic. This includes families and individuals across Merton who are affected by loneliness and isolation, an increase in people struggling with mental health conditions, and financial instability as the furlough scheme starts to be wound up.
"Waggy Walk is one of our main fundraising events of the year. Everyone taking part will be raising money to help us make sure that we will always be here to support people in times of need.
"After last year's virtual event, we're delighted that our community will be able to come together for this year's Waggy Walk. We know there have been lots of canine additions to family life during lockdown and we can't wait to welcome everyone to our fundraising walk on beautiful Wimbledon Common."
TICKET INFO:
£10 adult, £5 per child (4-16yrs), Family ticket £25 (2 adults + 2 children). Booking fees apply.
For more information visit wimbledonguild.co.uk/waggywalk or call 020 8946 0735.

On the day registration for the walk opens at 10:30am, walkers can complete the Wimbledon Guild Waggy Walk anytime between 10:30am – 2:30pm.
Help us make sure that no one in Merton has to face life's challenges alone
We're offering practical help and support to more than 2,000 people across our borough every year. Whether they're worried about money, they're feeling low or overwhelmed, or they're looking for new friends and activities locally, we're always here. Or at least we can be, with your support. Will you help us make sure that no one in our community has to face life's challenges alone?