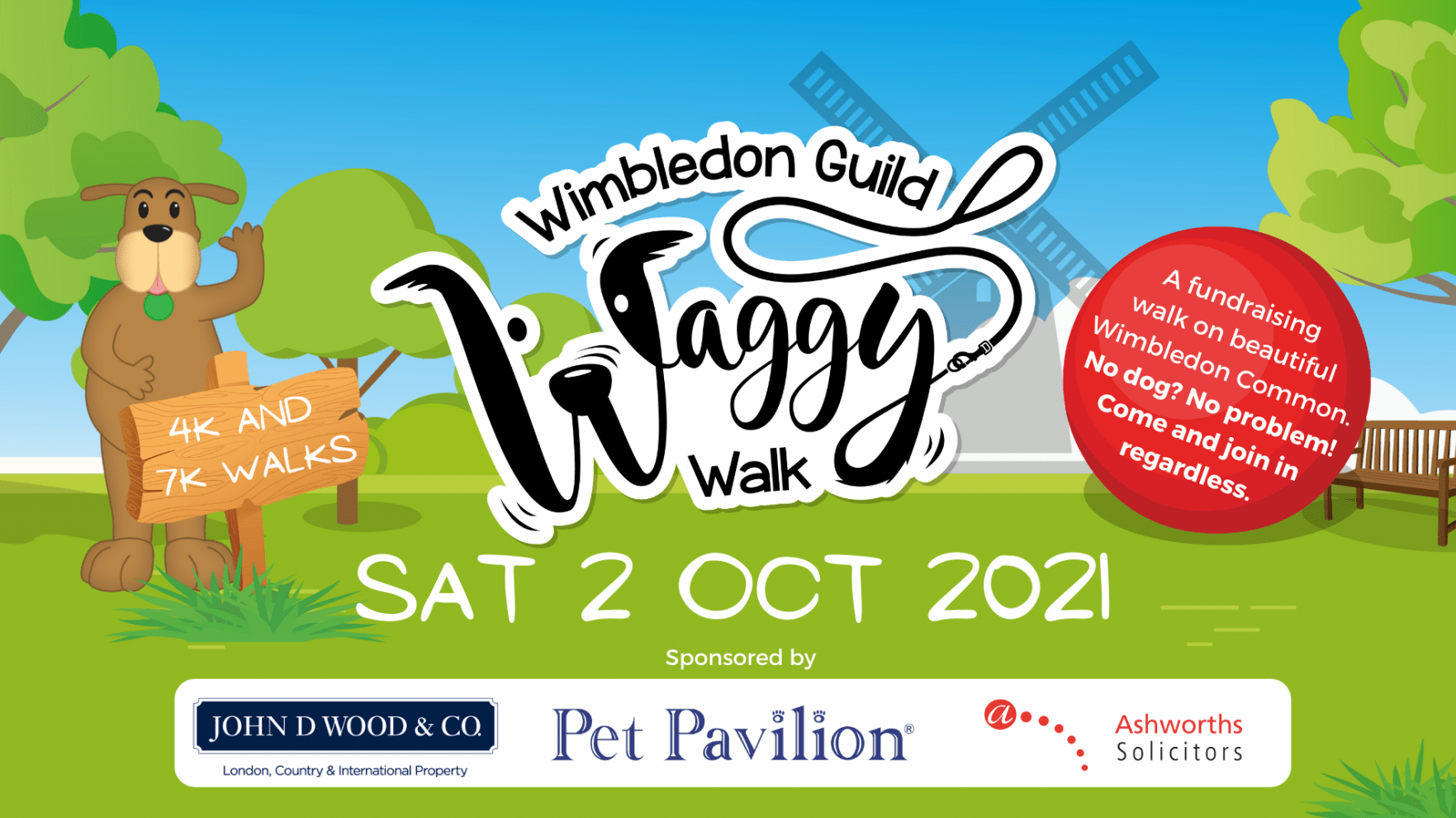 Wimbledon Guild Waggy Walk
Saturday 2 October 2021

Wimbledon Guild Waggy Walk, a fundraising event to enjoy with family, friends and your furry friend!
No dog? No problem! Come and join in regardless.
Walk the 4km or 7km route through picturesque Wimbledon Common
Start and finish at the Hand in Hand pub
Free refreshments before and after the walk
A fantastic free goodie bag from Pet Pavilion
Free post walk goodies from local estate agents John D Wood
Meet our mascot Waggy! Have your photo taken with our larger than life furry friend - see below for times
A great walk for dogs, family and anyone who wants to join in!
Many thanks to our kind sponsors Ashworths Solicitors, Pet Pavilion and John D Wood Estate Agents for their support.

When and where?
Saturday 2 October 2021
Check in between: 10.30am - 2.30pm
Walk between: 10.30am - 2.30pm
How far are the walks and what facilities will there be?
Longer route: approx. 7km
Shorter route: approx. 4km
The route will be signposted, marshalled and maps will be provided.
There will be toilets at the start and finish of the walk and along the route close to the Windmill Café.
How much is entry?
£25 per family (two adults and two children)

£10 per adult

£5 per child (age 4-16)

£5 per dog
Entry fees are non-refundable and there is an additional Eventbrite booking fee.
Please note that the above fees only apply to advance bookings and do not apply to sales made on the day. The cost for tickets on the day will be stated at the point of sale.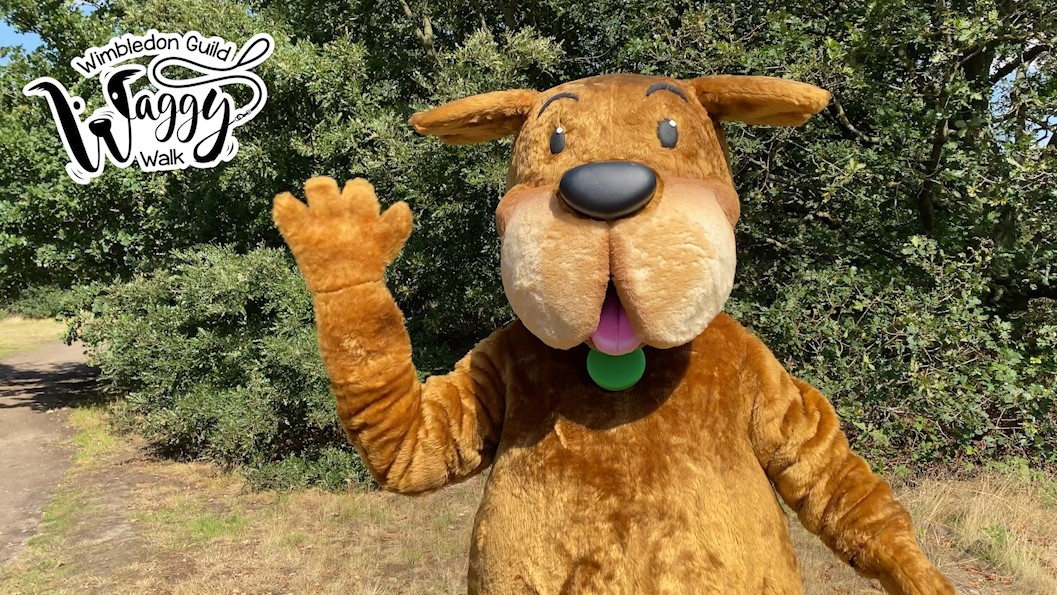 Pet Pavilion goodie bag!

Our event sponsors Pet Pavilion are once again providing their popular goodie bags for every dog.
Hand in Hand
The wonderful Hand in Hand pub is offering all walkers a free tea/coffee or a soft drink for completing the walk (you will need to show the bar staff your confirmation email).
Meet Waggy!
Check back nearer the time for dates and times to meet our furry friend.
If you are walking on Wimbledon & Putney Commons please read and keep to their dog walking guidelines.

Dogs

Please make sure your dog:
Is well socialised and will not behave in an aggressive, intimidating or dangerous manner towards other dogs or members of the public
Is kept under control and taken to one side if a horse is approaching if you are on the common
Please have a supply of dog-waste bags, mess is picked up and disposed of in a dog-waste bin or else the dog mess is taken away and disposed of by the participant at their home
Is tagged with the owner's contact details on their collar (this is a legal requirement)
Has been microchipped (this is a legal requirement from April 2016)
Is up to date with vaccines and is not in season
Practical information about your walk

Walkers are responsible for their own safety and that of their children and animals when doing the walk.
We recommend you:
Bring sufficient water (and food if required) for your walk
Wear suitable clothing and footwear (taking into account the weather forecast)
Bring a mobile phone with full battery
Please do not bring/drink any alcohol during your walk and please do not litter on the Common.
If you need any further information please email us: events@wimbledonguild.co.uk or call the events team on: 0208 739 2930.
Posters
We need your help...
Every year, we provide financial and emotional support to over 2,000 people in our local community. Since Covid-19 that number has increased, and as well as helping our existing clients, we're now also providing urgent support to hundreds more local people whose lives and livelihoods have been impacted by the pandemic.