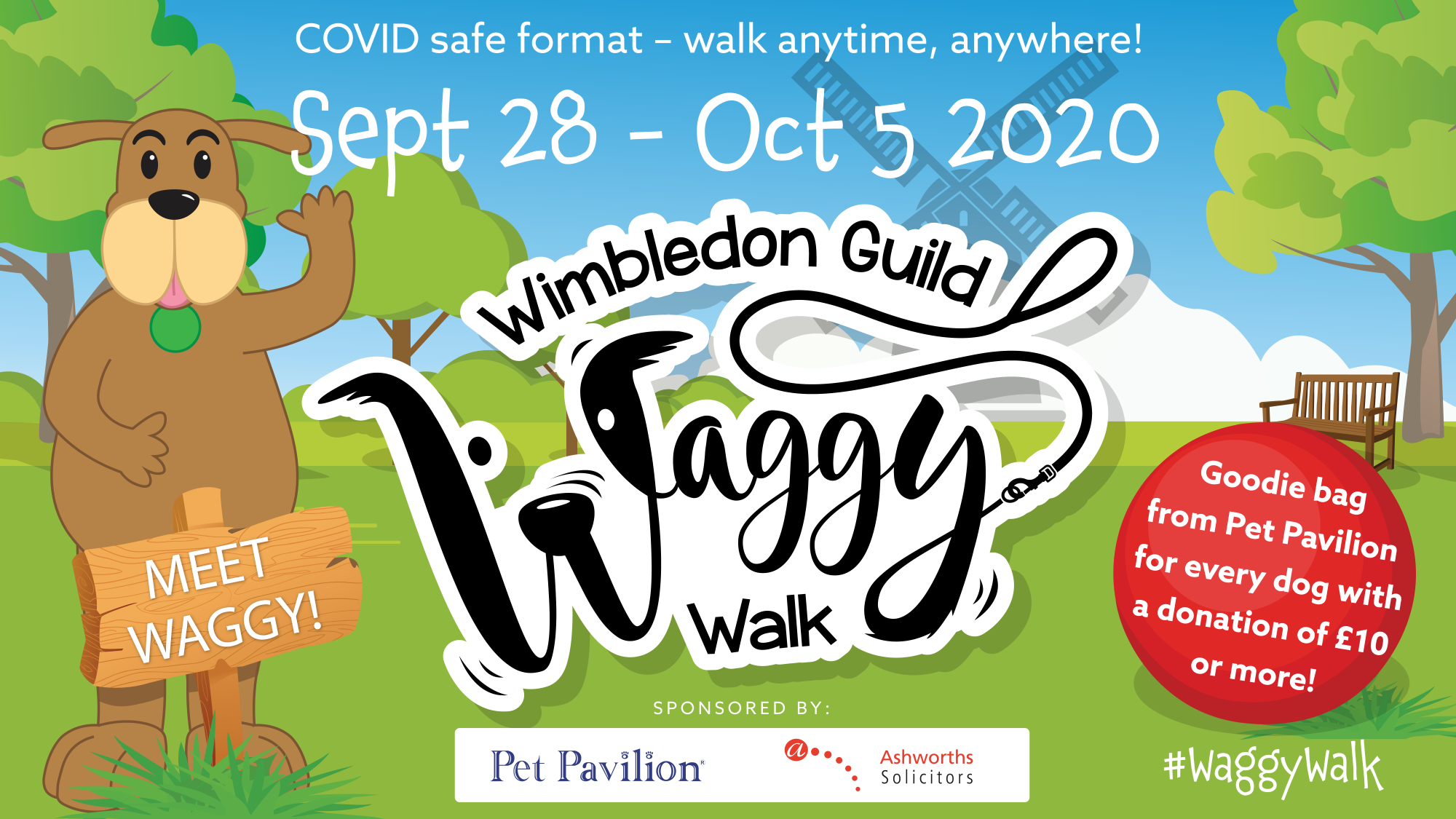 The Wimbledon Guild Waggy Walk is back!
This year the walk is taking place virtually between Monday 28th September – Monday 5th October.
You can walk anytime, anywhere during the event dates - it's Your Waggy, Your Way!
We have lots of great new features, as well as some changes to make sure the event is Covid-safe.
This year instead of buying a ticket, we are asking for minimum donations of £10 to take part. All money raised will help Wimbledon Guild support those in need in Merton.

You can choose to do any route or distance that suits you, or you can do the suggested 4km or 7km Waggy Walk route from previous years - maps are available for you to download below.
Pet Pavilion goodie bag!
Our event sponsors Pet Pavilion are once again providing their popular goodie bags for every dog for whom a donation of at least £10 is given.
After you've made your donation, we'll send you a Waggy Walk confirmation email with all the event details.
Hand in Hand
The wonderful Hand in Hand pub is offering all walkers a free tea/coffee or a soft drink for completing the walk (you will need to show the bar staff your confirmation email of your £10 donation).
Meet Waggy!
New for 2020, we're giving you the opportunity to Meet & Greet our new mascot, Waggy!
Enter our Instagram #WaggyWalk photo competition
For your chance to win a £50 Amazon voucher, simply use the hashtag #WaggyWalk when you are posting about the event on Instagram. The best picture tagged on Instagram wins!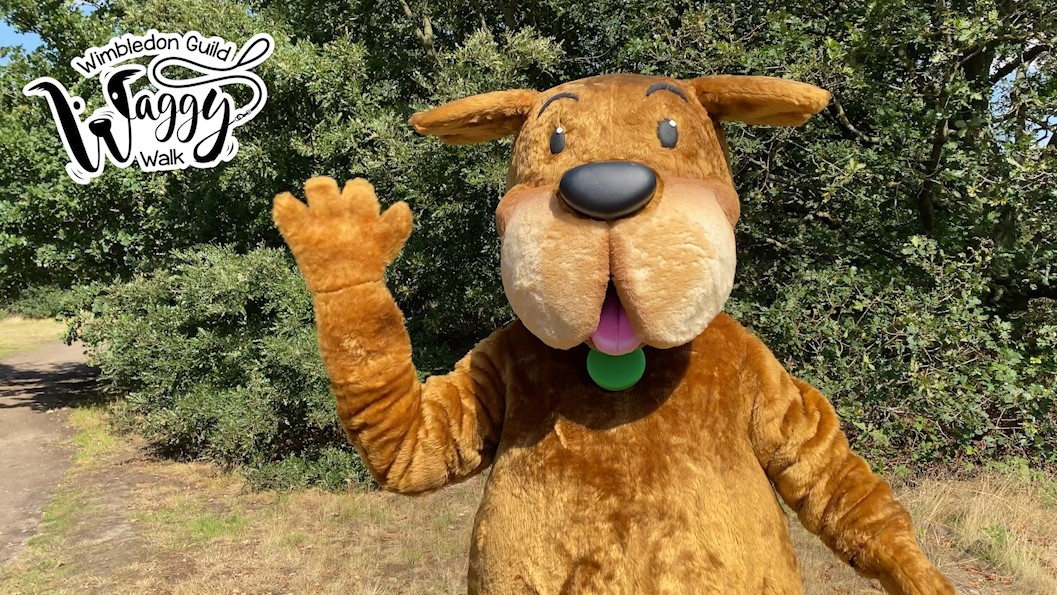 Meet Waggy at the following locations and times*:
Monday 28th September 3.00pm – 3.45pm outside Pet Pavilion
Thursday 1st October 10.00am – 10.45am between the Windmill & outside the Windmill Cafe
*All times are subject to change. Any changes will be reflected on our website.
As always, the event is open to everyone - with and without dogs - so please spread the word and tell all your friends and family to join us.

Many thanks to our kind sponsors Ashworths Solicitors and Pet Pavilion for their support.
If you are walking on Wimbledon & Putney Commons please read and keep to their dog walking guidelines.

Dogs

Please make sure your dog:
Is well socialised and will not behave in an aggressive, intimidating or dangerous manner towards other dogs or members of the public
Is kept under control and taken to one side if a horse is approaching if you are on the common
Please have a supply of dog-waste bags, mess is picked up and disposed of in a dog-waste bin or else the dog mess is taken away and disposed of by the participant at their home
Is tagged with the owner's contact details on their collar (this is a legal requirement)
Has been microchipped (this is a legal requirement from April 2016)
Is up to date with vaccines and is not in season
Practical information about your walk

Walkers are responsible for their own safety and that of their children and animals when doing the walk.
We recommend you:
Bring sufficient water (and food if required) for your walk
Wear suitable clothing and footwear (taking into account the weather forecast)
Bring a mobile phone with full battery
Please do not bring/drink any alcohol during your walk and please do not litter on the Common.
If you need any further information please email us: events@wimbledonguild.co.uk or call the events team on: 0208 739 2930.

Posters
We need your help...
Every year, we provide financial and emotional support to over 2,000 people in our local community. Since Covid-19 that number has increased, and as well as helping our existing clients, we're now also providing urgent support to hundreds more local people whose lives and livelihoods have been impacted by the pandemic.