22 Nov 2021
Help us spread Christmas joy to people with no one else to turn to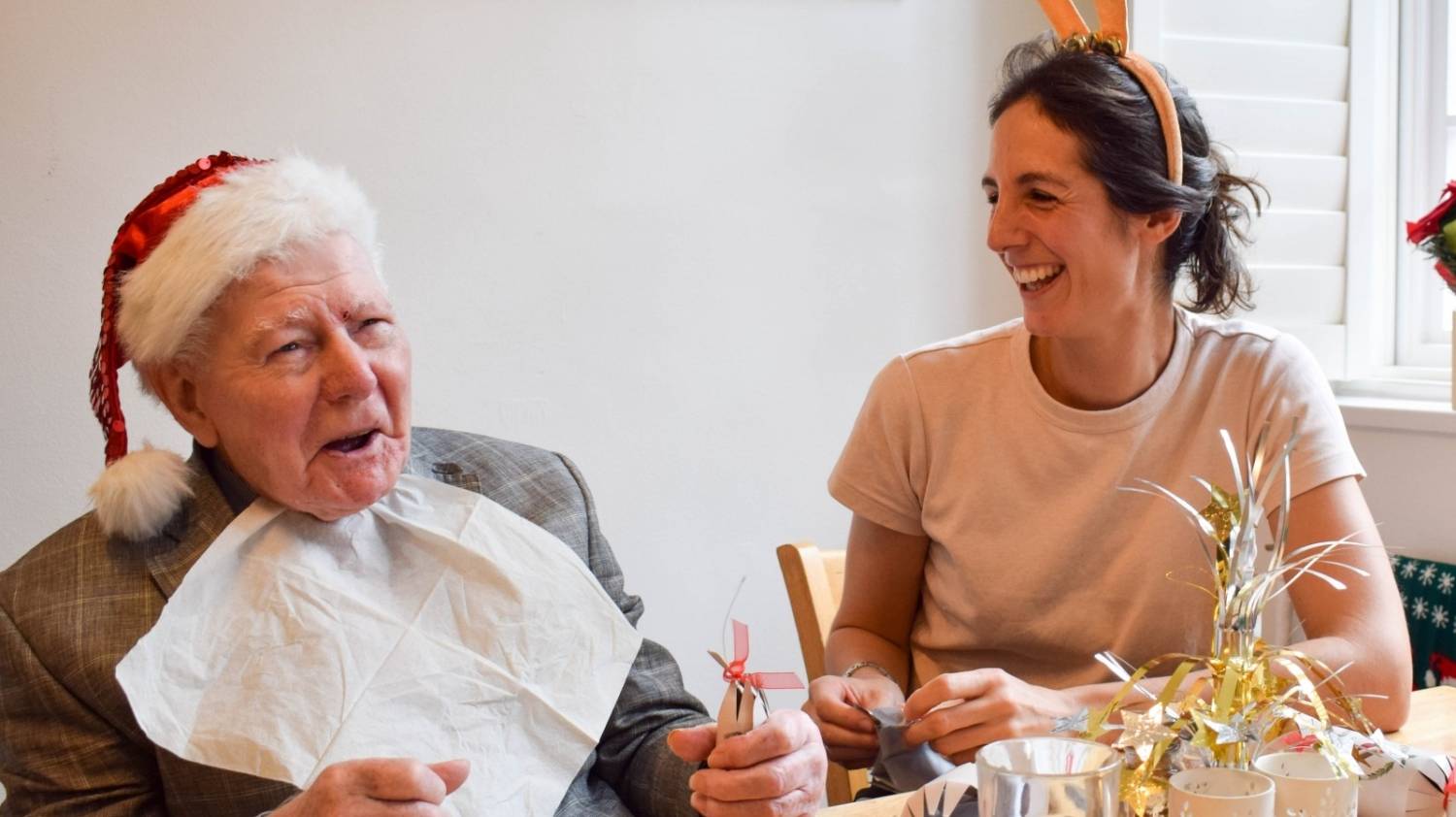 This year we're asking you to donate what you can to support struggling families and lonely older people.
Christmas is a time to enjoy with friends and family, making happy memories with good company and great food.
Christmas can also be the hardest time of the year for people who don't have anyone to celebrate with, or for families struggling to make ends meet. Over the last 18 months, we've seen a 48% increase in people coming to us for assistance - and we expect that number to rise due to cuts in benefits and rising household bills.
We're asking you to give £10, or whatever you can afford, to our Christmas Appeal to help us spread Christmas joy to people with no one else to turn to.
The magic of Christmas and year-round support for families struggling to make ends meet
When money is tight families can't afford to buy the basics, let alone the extras associated with Christmas. Being warm and having enough to eat would mean the world to them.
Your donation helps us give them the support they need - whether that is heating their home, providing warm clothing and bedding or feeding their family.
And for the families most in need, your donation of £10 will also pay for us to make and hand deliver a Christmas hamper filled with toiletries and food, plus festive treats for the children.
Be there for older people who are lonely this Christmas
1 in 3 people over the age of 65 in Merton live alone. Your donation enables us to offer them a wonderful Christmas gift - friendship and belonging.
£5 pays for someone to have a Christmas meal in our Café where they can pull a cracker and chat to others over Christmas pudding.
The Café is the heartbeat of Wimbledon Guild where our team can sit and chat with guests, and help them to find a new passion at one of our activities, or recommend other services to support them.
Give today and celebrate Christmas knowing that you were there for someone with no one else to turn to
You may have donated before or you may be considering supporting our charitable work for the first time, either way please give whatever you can afford to our Christmas Appeal.
£5 pays for a Christmas meal in our Café
£10 buys a hamper containing essentials and treats for a local family
£20 helps fund our befriending service, providing a lifeline to isolated and lonely people
Don't delay. Please donate now. We know the run up to Christmas is very a busy time but we really appreciate you taking the time to help people in our community. It's quick and easy to donate using the button below.
Thank you
Help us make sure that no one in Merton has to face life's challenges alone
We're offering practical help and support to more than 2,000 people across our borough every year. Whether they're worried about money, they're feeling low or overwhelmed, or they're looking for new friends and activities locally, we're always here. Or at least we can be, with your support. Will you help us make sure that no one in our community has to face life's challenges alone?