21 Oct 2021
An interview with Lorna Evans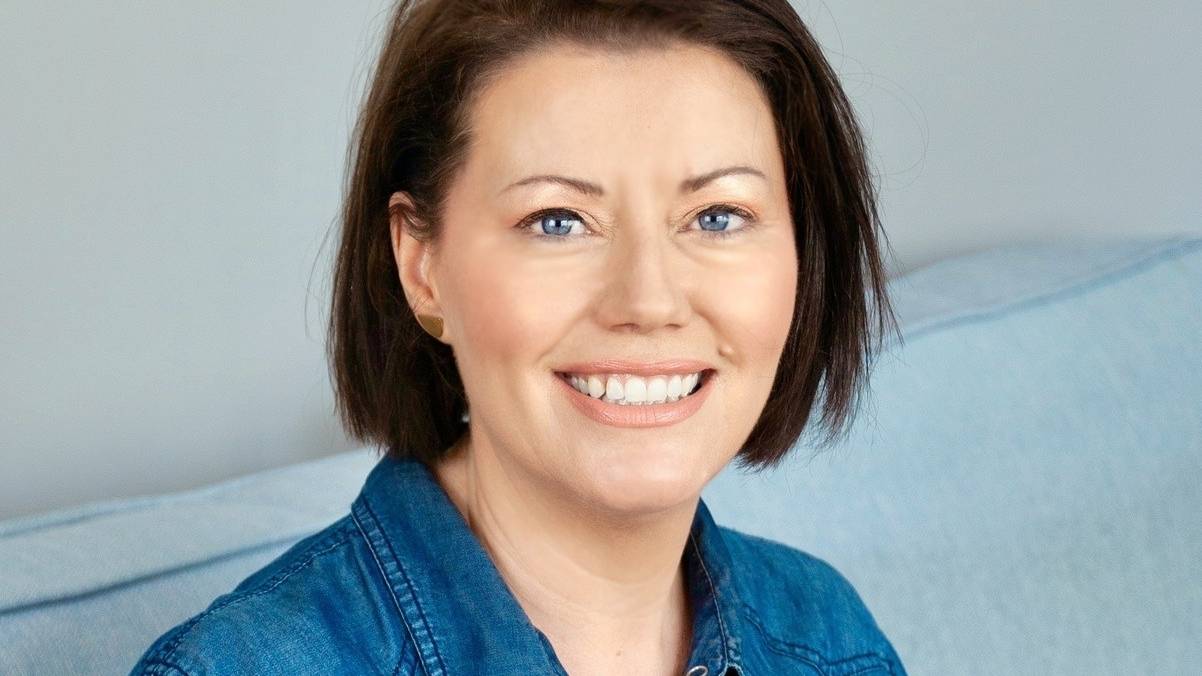 We talk to Lorna Evans about her YouTube channel; The Mind Movement, and Wimbledon Guild Counselling Training's 2022 Conference: Reflections on the Pandemic, Covid-19 and Trauma, which she will be chairing
Lorna is an Integrative Psychotherapist, holding an MSc in Body Awareness & Psychotherapy. Lorna proudly integrates psychotherapy and the body with a focus on Breath & Movement as healing tools for trauma, anxiety and depression.
Lorna has worked in primary care for the NHS and MIND for many years and now has a private clinical practice in the North East of England. Lorna's clinical work is grounded in the knowledge that mind and body are fully integrated and what the therapist notices in the client's body, or experiences in her own body, energy, tension, holding or other non-verbal phenomena is vital to
bring into awareness and into the therapeutic work with our clients.
We caught up with Lorna to talk about her YouTube Channel, The Mind Movement, which encourages people to find a therapist whilst sharing positive psycho education about staying well by raising awareness of the body, breath and movement. And we discuss our online 2022 Conference: Reflections on the Pandemic, Covid-19 and Trauma, which she will be chairing on Saturday 12th March 2022.
What are your hopes as chair for the 2022 online conference?
I would like to thank Wimbledon Guild for asking me to chair their 2022 conference. It really is an honour to be asked and to work alongside Aileen and Brett. The narrative for the day is strong and also very important for us, as a therapeutic community, to reflect on the pandemic, Covid-19 and trauma.
My hopes are that we can come together and learn from each other, with warmth and compassion for our individual journeys. The conference will mark two years since lockdown in the UK began. Our community is playing a difficult front line role, as we all heal and find ways to safely regulate, move on from the pandemic and the trauma it has left us with, often found housed in our bodies.
During this time, the world has changed. We have changed, as a community and I hope we will be able to pause and reflect on what we each need to positively regulate and heal, to continue with the amazing and important work we have chosen to do.


For yourself as a therapist that works with both the mind and body how has the challenge of working online both with clients and as a trainer and speaker been for your during this time?
What a great question, and yes, it was a challenge. At first I was terrified, and thought, my goodness how is this going to work online.
Until one day, early on in lockdown, it did work, and I could feel the connection with my client. It was a strange tension deep in my neck, that I knew was not mine. I was able to bring this into awareness and work with it in the session.
That same day I decided to take my workshops online. My area of work is with the body, integrating breath and movement. Your breath is the doorway to your nervous system, and over lockdown, interest in working with the body, breath and movement hit an all time high. Previously, nobody really knew about the vagus nerve in any detail and now I have new clients showing up asking for the poly vagal theory ladder to be part of their therapy.
I took a risk and had no clue who, if anybody, would show up to my workshops. And they did show up from all over the world wanting to know more about how to integrate working with the body, breath and movement into their client work. I have had to fail fast and learn quickly to stand up again, to make my workshops more interactive and enjoyable online. And I will keep falling down and standing up, I have learned this is the fun bit!


Please tell us some more about your YouTube channel, The Mind Movement? You are uploading a lot of content not only on therapeutic and yoga techniques but also your views as a therapist around popular culture and media we would love to know more about this!
Any opportunity I get to represent to the public that therapists are down to earth, fun, relatable people, the more attractive therapy will become. The aim of the channel is simple, to get more people into therapy. And it's working.
I create content that's fun and informative about staying well. Knowledge is power, so the more I can normalise and inform people about the impact anxiety, depression, anger and trauma has on our bodies, the better. Finding a therapist and starting therapy is the number one option I give.
My background is as a media producer and I've been teaching yoga for over twenty years. So I create videos with the skills I have, about work I am passionate about.
As the world turns, all our lives become impacted, and these narratives show up in the therapy room. Whether this be the pandemic or social issues raised by the movements such as Black Lives Matter, Me Too or LGBTQ+ rights. I create content around these subjects, to gain media attention and highlight the impact on our health. My ultimate hope for the future of therapy is that we become more interesting, vibrant and relevant to people seeking therapy.


What are you most looking forward to about our 2022 online conference?
On the day, I'm looking forward to connecting and learning from my peers. It's often easy to forget what we have gone through, however, on the day we will be taking moments to celebrate that we have survived and the impact of the great work we have done. As well as noticing how this chapter has altered us all as people and how we choose to work as therapists in 2022.
Wimbledon Guild Counselling Training's 2022 online conference: Reflections on the Pandemic, Covid-19 and Trauma is on Saturday 12th March 2022. View the programme and book tickets.
Help us make sure that no one in Merton has to face life's challenges alone
We're offering practical help and personal support to more than 2,000 people across our borough every year. Whether money's tight, they're feeling low or overwhelmed, or they're looking for new friends and activities locally, we're always here. Or at least we can be, with your support. Will you help us make sure that no one in our community has to face life's challenges alone?