21 Aug 2020
Staff chat - Catherine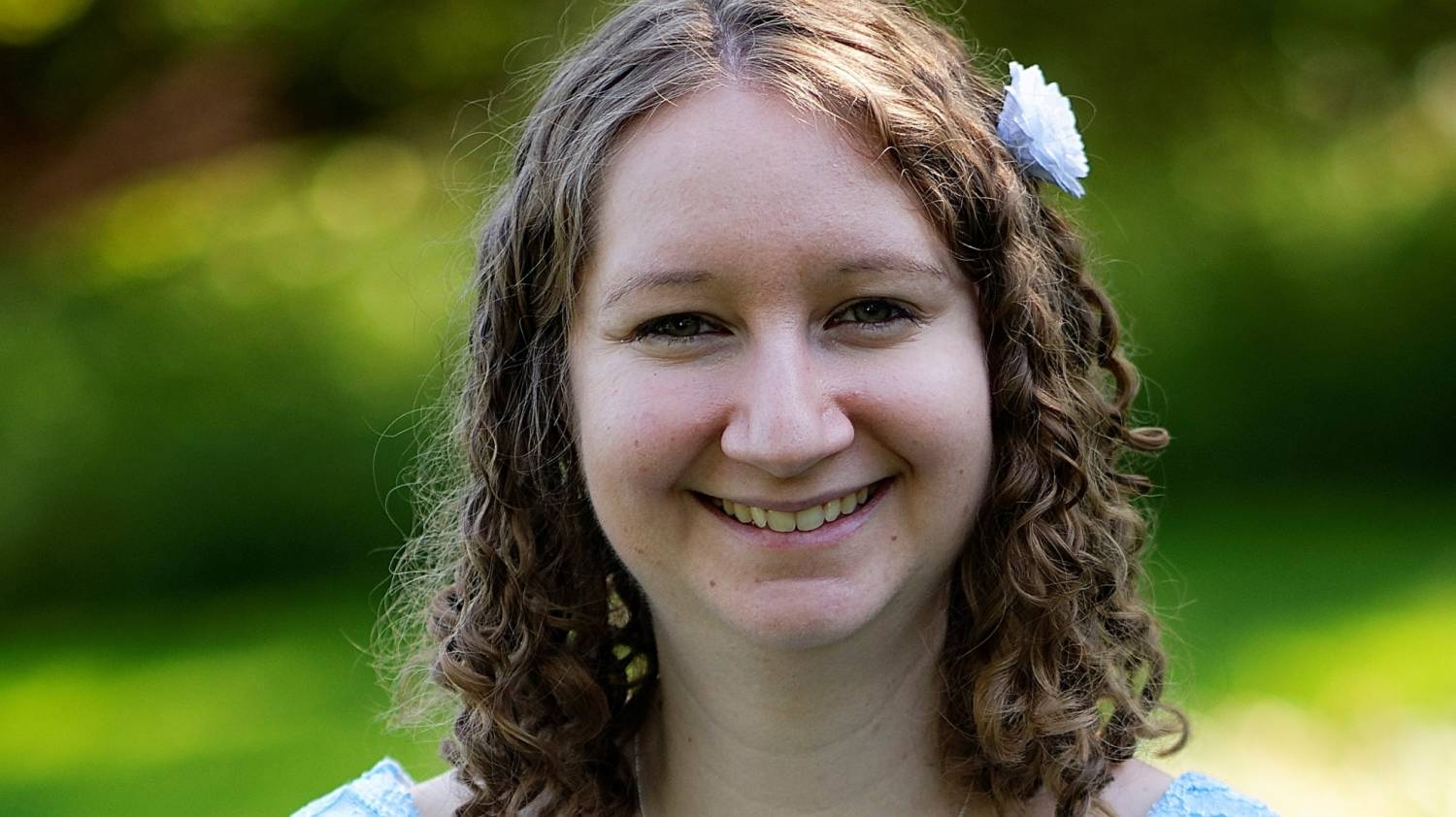 We caught up with Catherine, our Winter Warmth Engagement Officer, to find out how her role has changed since the start of lockdown
Before lockdown, what did a typical day at Wimbledon Guild look like for you?
Every day was quite different for me - some days I would be in the office contacting different community groups and organisations to explain what Warm & Well in Merton does, or arranging to deliver talks about staying warm in Winter.
Other days I would be out and about - giving talks with our partners Age UK and Thinking Works, hosting a stall at information fairs or meeting with different organisations to explain what we do.

Did you interact with our customers?
Yes, I interacted with our customers who had been referred to Warm & Well for help, as well as joining various groups to give talks about the Warm & Well in Merton campaign. I'd often speak to customers taking part in activities at Guild House like Table Tennis, Dancing with Parkinsons and the Stroke Club.
What have you been doing workwise since lockdown began?
Since I have no longer been able to join community groups to give talks in person, I have arranged to do these online where possible. We're currently running our Summer campaign, focusing on how to stay well in the warmer weather so the talks have tips and advice on keeping cool, particularly with the heatwaves we have been experiencing.
I have been distributing items to help people stay cool in the heat and putting together resources to send out.
I've also been helping coordinate our volunteer response to the Coronavirus pandemic, matching people in need of shopping, prescriptions or other errands with volunteers in their local area. This has involved working closely with our Wellbeing support team to make sure our clients are fully supported during this time.
What has it been like adapting to the change in how you do your job?
The Coronavirus response volunteer project is very different to my usual role for the Warm & Well in Merton campaign.
Whilst Warm & Well involves planning and engaging with different groups, the volunteering side is a more response and involves supporting our volunteers and answering their questions.
There are often urgent referrals coming through and, as we are currently working with about 160 clients and 150 volunteers, it's essential that our records reflect any updates.
My colleagues have been very helpful with answering my questions on how best to respond to enquiries and how to organise information which has really helped me adapt to a different role.
Our volunteers are amazing, we literally could not do it without them - when urgent requests have come through they have dropped everything to pick up a prescription or food parcel. There's a lot of teamwork involved as it's a big project, but I think it's amazing that with everyone's help we've been able to set up and run a brand new project, working remotely, in the middle of a pandemic!
In terms of Warm & Well talks, it's very different delivering a talk on Zoom rather than in person - I had to practice sharing my screen to show the slides and when doing this I can't see people's faces, so this makes for a very different experience!
One of the biggest changes is not being able to pop into a colleague's office for a quick chat about a client or question - phone calls and emails help though, as do our staff meetings where we get to hear what everyone is doing - it's so important to be updated on what is currently happening.
Outside of work, what have you been doing to adapt to life under lockdown and has that changed as a result of the recent easing in restrictions?
Not having my daily commute or walking to talks and meetings has meant I have needed to make a real effort to keep exercising each day. I've been going for walks in the local area as it's so important to get out the house too! I've re-joined Zumba online which has been great and have also bought a rowing machine.
We moved house right before lockdown and are really lucky to have our own garden now, so we bought a swing seat, plants and a lounger and really enjoy spending time out there. We have had many BBQs as well!
Church and social events have mostly been online, although with the recent easing it has been so lovely to have family round to our new house and to see family in our gardens. I enjoyed meeting up in parks with the first easing of restrictions and seeing people in 3D rather than on a screen!! Recently I have been to a couple of cafés with outdoor seating which was a real treat to have a meal out for the first time in 4 and a half months.
How have the customers you have talked to been doing during this difficult period?
Some of the customers I've spoken to are really missing Wimbledon Guild activities or are feeling lonely and really appreciate being able to chat, mostly reflecting on how different life is.
Feedback we receive from volunteers shows that as well as help with shopping and prescriptions, people are also needing help if they cannot access their cash, or are pain from medical conditions so we are encouraging them to call their GP.
What has been the response from customers to the work you are doing during lockdown?
They are always very grateful for our help.
Finally, do you have anything else related to your work for Wimbledon Guild which you think people might be interested in hearing?
Just today we had an urgent request to pick up a food parcel for a heavily pregnant lady near her due date. One of our volunteers had hoped to help but was unable to until the next day, and the client asked if we could get someone to her sooner.
We sent an urgent request out to 100 volunteers for help and within 35 minutes we had 9 responses! It just goes to show how our volunteers will drop everything to help someone in need, we are so thankful.
Thank you Catherine! We'll be catching up with other team members over the next few days, so do check back for more!
Help us make sure that no one in Merton has to face life's challenges alone
We're offering practical help and support to more than 2,000 people across our borough every year. Whether they're worried about money, they're feeling low or overwhelmed, or they're looking for new friends and activities locally, we're always here. Or at least we can be, with your support. Will you help us make sure that no one in our community has to face life's challenges alone?