12 Apr 2021
Take the Captain Tom 100 Challenge for Wimbledon Guild!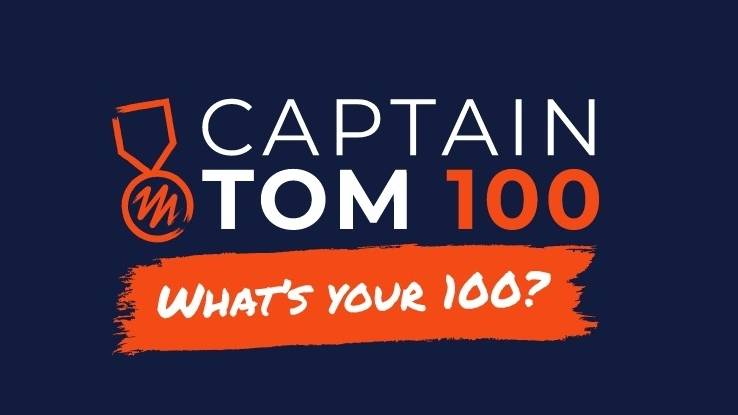 Choose your challenge, do it 100 times and raise money to support our vital work.
In honour of Captain Tom and his amazing achievement walking 100 laps of his garden for the NHS, his foundation is asking you to take part in the Captain Tom 100 Challenge for a charity that means something to you.
The challenge is simple: pick an activity, do it 100 times and donate to Wimbledon Guild. To join in with everyone else, do the challenge on the Bank Holiday weekend between the 30th April and the 3rd May.

You can do anything – 100 push ups, bake 100 cup-cakes, anything you can think of. Here are some of our favourite ideas for inspiration:

Read 100 pages of a good book


Walk or run 100 laps around your favourite park – this can be broken down to 25 per day if it's a big park!


Do 100 jumps on a trampoline


Complete a 100-hit rally with a friend on the tennis court - very Wimbledon!


Take a 100-minute vow of silence – one to suggest to the kids?
Once you've picked your 100 Challenge, you can donate to Wimbledon Guild via our website.
You can also set up a fundraising page if you would like to get your friends and family involved in your challenge!
As always, thank you for all the support you give us at Wimbledon Guild, and if you do take part, have fun and let us know how it goes!
We need your help...
Every year, we provide financial and emotional support to over 2,000 people in our local community. Since Covid-19 that number has increased, and as well as helping our existing clients, we're now also providing urgent support to hundreds more local people whose lives and livelihoods have been impacted by the pandemic.