Wimbledon Guild Coronavirus response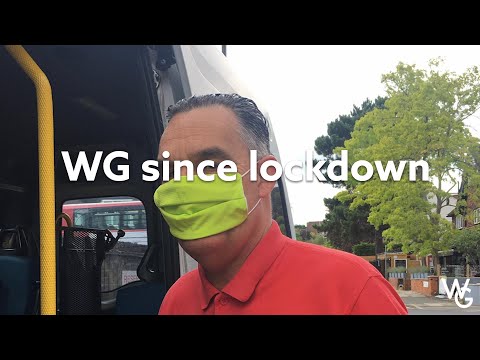 How are we continuing to support people?
We are working with our partners in the London Borough of Merton, the Clinical Commissioning Group, Age UK Merton, Merton Connected and others to coordinate our efforts and resources across the borough as The Merton COVID-19 Community Response Hub. It was set up in March 2020 and, so far, has helped over 4,500 isolated households and those at risk from COVID-19.
Talking Therapies remains open, both for current and newly self-referring clients. We are currently offering support online or by telephone and ask that clients do not come to Guild House. We are taking new referrals for Talking Therapies, for details see our telephone triage times.
Our Grief Support service is providing support via video and telephone calls. Due to high client demand, we may be fully booked for 1:1 appointments but will always do our best to help where we can. We aim to respond to your email within 48 working hours, but this may be longer due to the current circumstances.

Our Befriending volunteers are no longer making home visits but are keeping in contact with their friend via phone calls.
Our Small Grants programme is now open for referrals from professionals/key workers. We are currently distributing supermarket vouchers only, and assessments are taking place over the phone.
Our Activities team has moved many of their activities online, and is also staying in touch over the phone with their clients.
Our Wellbeing Support team is still taking referrals but are encouraging people to communicate by phone rather than in person.
Our HomeFood Café team is making meals to deliver to clients in their own homes, so they can continue to enjoy our wonderful, freshly cooked food.
Our charity shop in Mitcham is now open, and we're gratefully accepting donations - especially children's toys and men's clothes, shoes and belts. Please call 020 8946 0735 to book a donation slot.
Due to Covid restrictions, we're only able to accept donations at Guild House on Tuesdays and Thursdays by appointment. Thank you.
What is closed for now?
Our HomeFood Café remains closed until further notice, however as mentioned above, meal deliveries are being offered.
All of our in person clubs, classes, talks and trips have been suspended until further notice. We do have a full programme of free online sessions on offer.
We have taken the decision to cancel all of our in person Counselling Training courses for now. We are instead offering an online programme of CPD events.

Please do not come to Guild House unless you have appointment to do so.
How can you help?
We are working with Merton Voluntary Service Council (MVSC), Merton Council and others in the voluntary sector in the borough to mobilise a volunteer taskforce to help isolated households and those at higher risk from COVID-19. Anyone who puts themselves forward may be asked to support people who are currently unable to leave their home.
If you would like to volunteer, please fill out this form.
If someone requires help, ask them to email help@mvsc.co.uk or call 020 8685 2272.
You can also help by donating to Wimbledon Guild. Head over to our donate page to help us help others.
We need your help...
Every year, we provide financial and emotional support to over 2,000 people in our local community. Since Covid-19 that number has increased, and as well as helping our existing clients, we're now also providing urgent support to hundreds more local people whose lives and livelihoods have been impacted by the pandemic.