'Normalised Neglect & Privileged Abandonment'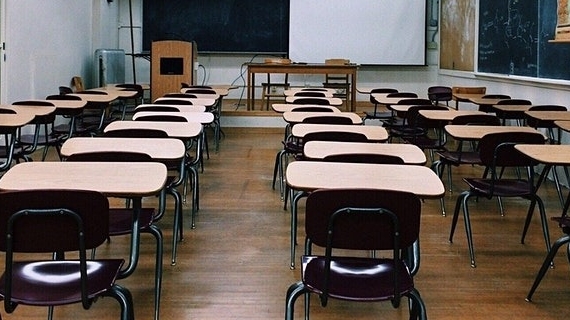 Drake House 44 St George's Road London SW19 4ED

£128 + booking fees / Limited early-bird until 21st October 2022 or sold out £109 + booking fees /discount for Wimbledon Guild counsellors and trainee counsellors £100/Group bookings minimum of 4 and maximum of 10 £90 per ticket + booking fees
About this event:
Any therapist's daily practice includes early deprivation and family of origin work, so the client with attachment problems will be familiar. But what is rarely understood is the sophistication of the ex-boarder's "survival self" and the widespread devastation it brings to individuals, couples and families over generations.
Despite frequent references in English popular literature to the agonies experienced by children at boarding schools, the long-term psychological effects of a boarding education have, until very recently, remained unnoticed by the medical and psychological professions. In Britain, boarding education carries high social status, is considered a privilege, and is rife with parental expectation, and yet can lead to unacknowledged, deeply buried and emotionally damaging consequences.
Ex-boarders are amongst the most difficult clients. This is due to both the social dimension of the syndrome and the strength of the secret internalised shame. The self in distress is frequently masked by a very competent, if brittle, socially rewarded exterior. For these reasons, even experienced analysts and therapists may unwittingly struggle to skilfully address the needs and tactics of this client group. This one-day workshop will provide a mix of didactic teaching and practical learning, and we will also be showing clips from the BBC film The Making of Them.
You will learn to:
• Detect boarding issues underlying present problems
• Understand the Strategic Survival Personality
• Break through the silence, shame and denial
• Loosen double-binds about privilege and envy
• Understand the institutionalised dimension of hierarchies, bullying and abuse
• Identify and work with specific transference dynamics
• Learn to work with traumatic dissociation
• Learn to work with acute projections of incompetence and vulnerability
• Understand the ex-boarder's tactics for intimacy avoidance and how this affects loved ones and partners
The trainer:
Nick Duffell is best known as the author who asserts that elite boarding schools represent a trauma for children and a socio-political handicap for nations. Having practised psychotherapy for 30 years, he now trains therapists and is a psychohistorian, bridging the gap between psychological and political thinking and an Honorary Research Associate at UCL. He promotes a depth-psychology perspective of issues that deeply affect public life, such as identity and emotions, fear and vulnerability, but which are not properly addressed in political commentary. Nick's books include The Making of Them: the British Attitude to Children and the Boarding School System, 2000, Wounded Leaders: British Elitism and the Entitlement Illusion - a Psychohistory, 2014, Trauma, Abandonment and Privilege: A guide to therapeutic work with boarding school survivors, with Thurstine Basset, 2016 and The Simpol Solution: A New Way to Think about Solving the World's Biggest Problems, with John Bunzl. He contributed chapters to The Political Self and Humanistic Psychology: Current Trends, Future Prospects.He contributed chapters to The Political Self and Humanistic Psychology: Current Trends, Future Prospects.
This event will be open to psychological therapists (including trainees) from all modalities and healthcare professionals.
CPD certificates will be supplied
Please note all our counselling training events are paperless you will be emailed your certificate and handouts after the event.
In these terms, 'Wimbledon Guild' or 'we' or 'us' refers to Wimbledon Guild of Social Welfare, company number 00383330. Our address and contact details are set out in section 8 of these terms. Before making a booking (whether directly with us or via Eventbrite), please read these terms of service. By booking an event or other training service, you agree to these terms of service. We expect most of our customers booking our counselling training events and services will be doing so for purposes related to their business or profession. If you are booking for other purposes as a consumer, please let us know (using the contact details below) before making the booking, as there may be variations to the terms which apply. Note that Eventbrite may also have its own terms on which it provides its online event booking services, to which Eventbrite also requires your agreement. These are separate terms between you and Eventbrite. Please also see our privacy notice at: https://www.wimbledonguild.co.uk/privacy-policy

.
1. Making a booking

Where you make a booking directly with us or via Eventbrite, you are entering into a contract with us for the provision of the relevant training event or services. Either we or Eventbrite will provide you with confirmation of your booking.
2. Fees and payment

You will be informed prior to booking an event or other service of the specific fees which you must pay for them. Payment must be made in full in advance of the event or service, and, subject to the cancellation and refund provisions at sections 3 and 4 below, the fees are non-refundable. Where you book the services via Eventbrite, payments may be made as directed on the Eventbrite site. Where you book the services directly with Wimbledon Guild, we will let you know available payment methods. We may change our fees for our services at any time, so fees previously quoted may have changed at the time you make your booking. Promotional discounts offered by Wimbledon Guild Counselling Training after you have made your booking cannot be claimed or applied retrospectively to that booking. Please see section 7 below in relation to the discount for trainee counsellors. Note that event fees have increased 2.5% from April 2020 with the exception of trainee counsellor event fees which have remained at the same rate.
3. Cancellation by you

The following cancellation and refund provisions apply to bookings, except: · for events and training delivered online, which are non-refundable; or · to the extent otherwise stated in the description of the relevant event or service. You may cancel a booking by email (to the email address at section 8 below): · at least 60 days before the first date of the event or service you have booked, in which case you will be entitled to a 100% refund; or · between 30 and 60 days before the first date of the event or service you have booked, in which case you will be entitled to a 50% refund. As an alternative to these refunds, you have the option for us to issue you with a credit note to be used for a future event. These cancellation and refund (or credit) provisions do not apply to parts of an event such as a seminar within a series, but only to a whole event or complete series. If you cancel under 30 days before the first date of the event or service, then you will not be entitled to any refund or credit. However, you may give your place at an event to another person if you let us know that person's name at least 24 hours before the event begins. If you are unable to attend an event due to a tube or rail strike, you will be entitled to a refund of half the event fee provided you email or telephone us (using the contact details at section 8 below) within two days of the event. At times the weather conditions (such as snow) may impact transport to an event; in this circumstance if you cannot attend, you will not be entitled to a refund.
4. Changes or cancellation by us

We may change a speaker at one of our events, or make minor changes to the content of the event or service, without offering a refund. However, if a solo presenter cancels then we will offer you a full refund or transfer your fee to another Wimbledon Guild Counselling Training event. We may need to cancel an event or service (and will provide you with a refund): · should our minimum numbers not be reached by the closing time for bookings; or · in other circumstances beyond our reasonable control.
5. Online delivery of services

Where an event or service is to be provided online, you (or anyone attending the event or service in your place) will need to make your own arrangements to access the internet and the appropriate online communications facility. If you have any problems with this, please let us know, and we will discuss the options with you.
6. Group booking discount for in person courses

This applies only to face to face workshops. · Group bookings must all be made at the same time, in one single transaction · If one person within the group cancels, the other's bookings will not be affected · If you're entitled to a refund (see sections 3 and 4), your refund will only apply to the amount paid for your individual ticket · Each person in the group attends the CPD course in their own right and must adhere to all other Wimbledon Guild Counselling Training terms and conditions
7. Your behaviour

You must behave responsibly and appropriately during the provision of our services, and be respectful of others attending an event (and you must ensure that anyone attending in your place does the same). You may be asked to leave an event if your behaviour is not appropriate.
8. Discounts for trainee counsellors – conditions of booking your discounted ticket

This applies only to one day face to face workshops and not to online events or 2 day events. When booking a discounted trainee rate, you will need to bring to your event one of the following: · your student ID card; · your BACP student membership card; or · an email from your institution to confirm enrolment on your course. If you do not provide such a document at (or prior to) the event, this could prevent you obtaining future trainee discount tickets with Wimbledon Guild Counselling Training.
9. Wimbledon Guild address and Counselling Training contact details Wimbledon Guild of Social Welfare Address: Guild House, 30-32 Worple Road, Wimbledon, SW19 4EF Email: counsellingtraining@wimbledonguild.co.uk

Telephone: 020 8296 0030
10. Live Events If you have a disability and have any particular accessibility requirements please contact counsellingtraining@wimbledonguild.co.uk at least 7 days before the event so we can endeavour to accommodate them. Should it not be possible to run an event at our live venue due to circumstances beyond our control, the course will run in full as an online workshop on the same day/time. We would inform you of this decision at least 1 day in advance and send you the Zoom link to access the course online. All other terms and conditions apply with regards to bookings and refunds. We would not be able to issue refunds in the event of a workshop being changed to an online event.

.
Help us make sure that no one in Merton has to face life's challenges alone
We're offering practical help and support to more than 2,000 people across our borough every year. Whether they're worried about money, they're feeling low or overwhelmed, or they're looking for new friends and activities locally, we're always here. Or at least we can be, with your support. Will you help us make sure that no one in our community has to face life's challenges alone?